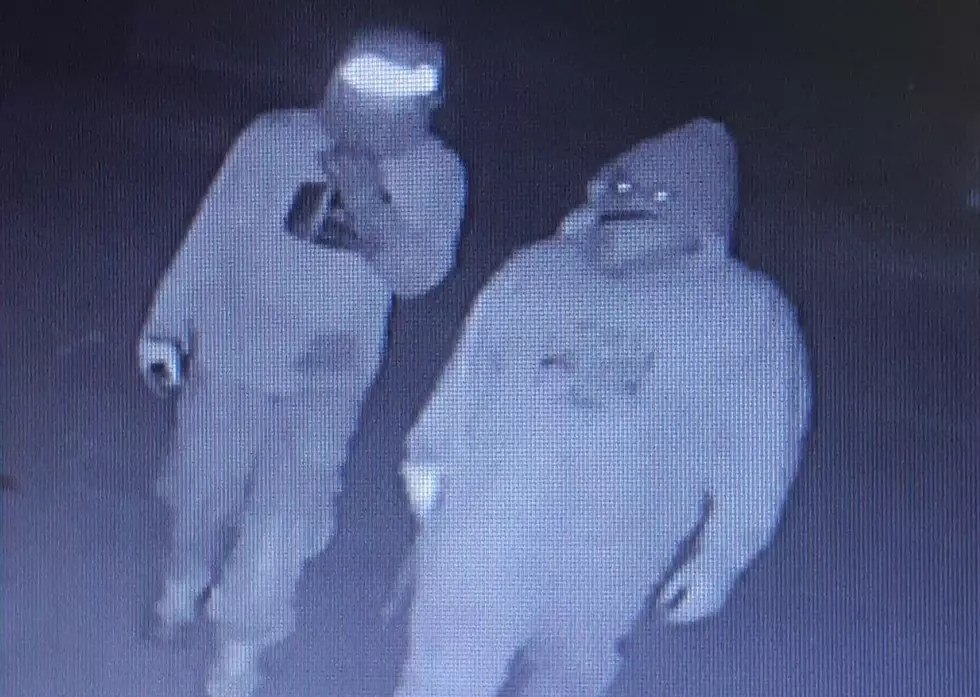 Local Convenience Store Burglarized Overnight
Photo from Fayette County Sheriff
The Fayette County Sheriff's Office is asking for the public's help in finding the two people who broke into an area convenience store, taking numerous tobacco products.

Shortly after 1am today (Wednesday, Sept. 16), officers responded to a burglar alarm at 6 Corners Gas and Grub in Arlington.
An initial investigation indicated that 2 men had broken into the store and stole tobacco products, including Newport Cigarettes, rolls of Copenhagen Wintergreen, and Camel Crush Cigarette Cartons.
One of the suspects is described as having a slender build, wearing a sweatshirt with a John Deere logo on the front, a face mask, and gloves.
The other man is heavier set, wearing a dark blue sweatshirt with a design on the front, a mask, and prescription glasses.
If anyone has information on the burglary, they are asked to call the Fayette County Sheriff's Office, at 563-422-6067.
The incident is still under investigation.