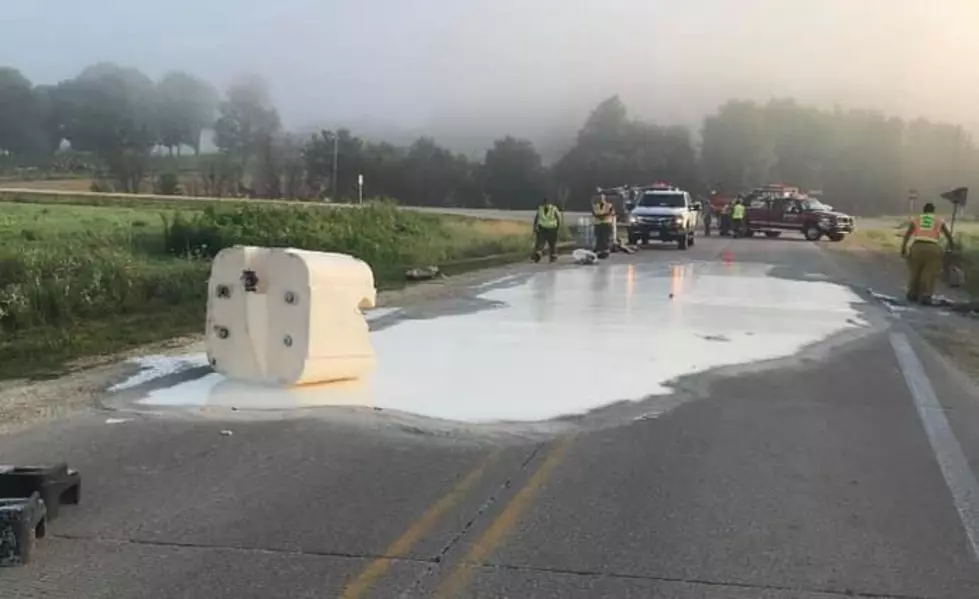 Chemical Spill Closes Rural Road
Photo from Clayton County Sheriff
Clayton County authorities had to shut down a rural road for several hours early Friday (July 24), when a truck lost a large container, spilling a chemical onto the road near Garnavillo.
The Clayton County Sheriff receive a call at about 6:30am, that a container fell off the back of a truck when the rear gate malfunctioned on Kale Avenue, 5 miles south of Garnavillo.
About 150 gallons of the chemical, Headline fungicide, had spilled onto the roadway.
The road had to be closed down until the chemical could be cleaned up.  The Garnavillo Fire Department contained the liquid fungicide, and emergency crews cleaned up the spill, closing down the road for about 3 hours.
No one was injured. The Iowa DNR and Garnavillo Police Department assisted at the scene.

Enter your number to get our free mobile app
10 Iowa Towns Out-Of-Towners Can't Pronounce