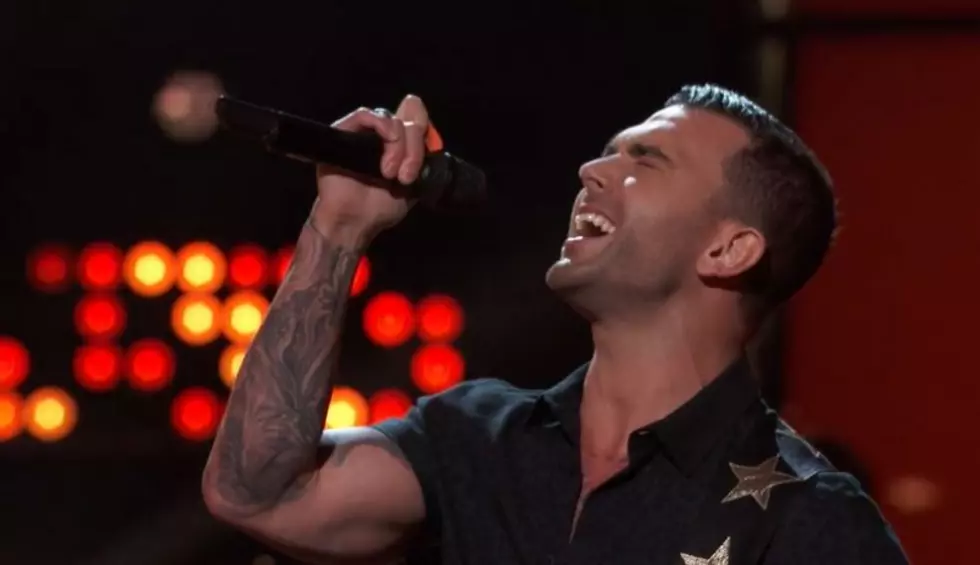 Cedar Falls Native Sings For His Life On 'The Voice'
NBC
This story will contain spoilers for the episode of 'The Voice' that aired on Tuesday, November 1st. If you haven't yet seen it, please proceed with caution.

The three-way knockout rounds proved to be a dramatic challenge for one Eastern Iowan.
We've been closely following Cedar Falls native, Jay Allen's journey on 'The Voice' this season. Allen gained national recognition after his amazing audition on the singing competition show in late September.
After Allen's first performance, a song that he wrote five years ago suddenly rose to the top of the iTunes USA and country charts. You can read more about the meaning this song has for him here.
The Nashville artist initially charmed his way onto Gwen Stefani's team.
"Everyone who's country on this show is gonna choose Blake," the singer explained "...and I would really love to stand out and have a fair shot!"
Then in an edge of your seat television moment, during the knockout rounds, Allen ended up going to Shelton's team. You can watch the full clip here. Blake even confirmed that him stealing Allen created a bit of a tense situation with Stefani.
"Almost got me divorced from my wife, for God's sake!" Shelton said in the recent episode.
Jay went toe-to-toe with two other artists during the second night of three-way knockout rounds. Allen had to duke it out with Bryce Leatherwood and Kate Kalvach.
The Eastern Iowa native decided to do Matt Stell's 'Prayed For You' for this round. There was a wonderful reason for this pick; his future wife & fellow musician Kylie Morgan.
"I've prayed for years for God to bring me a life partner," Allen said," ...when my mom passed away, Kylie was my rock. If I didn't have her I don't think I would've made it through the last few years."
You can watch the full performance down below!
Towards the end of his solid performance, Allen seemed to stumble through the end of the song. The coaches quickly picked up on something going wrong. He spotted his fiancé in the crowd and got choked up.
"It is rare that I get flustered, but she overwhelmed me. It was actually a beautiful moment for me and to have her face in the crowd is more than worth it for me," Allen said.
This ended up costing him his spot in the live rounds. Leatherwood won the knockout, but Kalvach was stolen by Camilla Cabello.
The Cedar Falls native put out a statement on social media about his departure from the show:
"Tonight didn't go as I planned, but I know it went as GOD planned, and I wouldn't change a thing. I'm so in love with my bride that when I saw her in the crowd after being apart for several weeks, I was left speechless and lost the words to one of my favorite songs. Even so, I'm proud to say I'm going out with my head up and looking forward to a fresh start and sharing new music."
Even though things didn't go as he planned, we know that Eastern Iowa is still cheering Jay Allen on no what!
E.J. Warner's First Time Starting as QB For Temple
E.J. Warner started his collegiate career on September 17th, 2022 as starting Quarterback for Temple against Rutgers.
Maddie Poppe Waterloo Show
An Intimate Evening with Maddie Poppe at the Waterloo Elk's