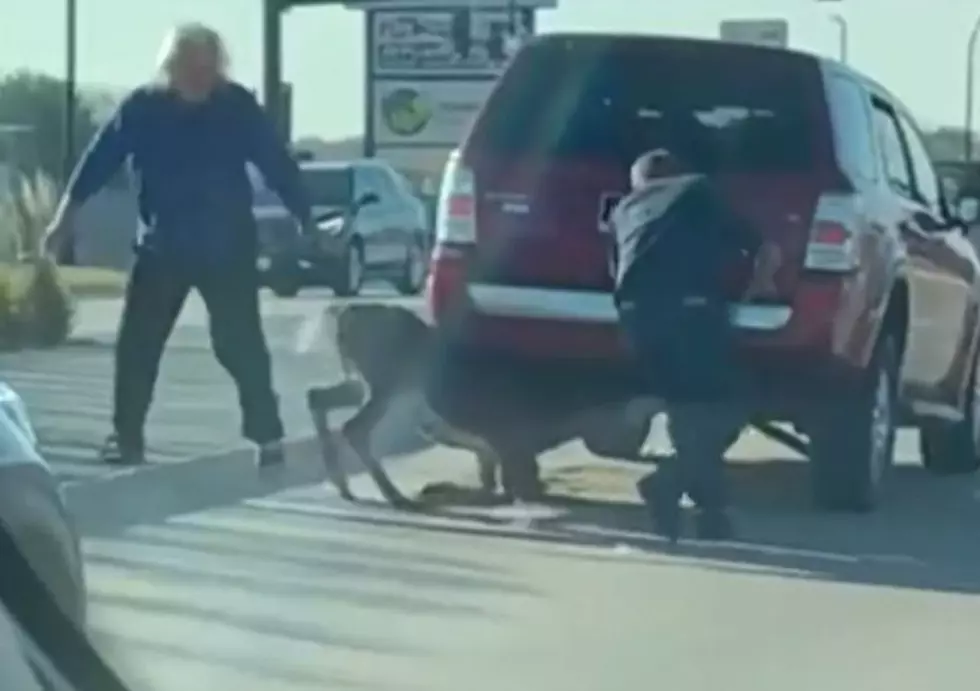 Waterloo Incident Proves Deer Are The Dumbest Animals of All Time
KWWL/Josh Turner
It's officially time to change the phrase "dumb as a brick" to "dumb as a deer."

If you were driving around Waterloo Thursday evening, you probably spotted a very strange sight. According to KWWL, at around 3:45 PM on Wednesday, October 26th right near University Avenue a strange deer encounter took place.
Encountering an animal in this way is a dangerous and scary situation. Before we dive into the idiocy of this story, let's just go over some tips for you in case you're in a similar situation.
This website called DrivingTests.org has several things every driver should remember if there ever in a situation like this:
Remain Calm
Do NOT Swerve
Slow Down As Soon As You See The Animal
"If the animal is approaching from the right side of the road, steer your vehicle towards the right outer edge of the roadway."

Apparently this encourages the creature to move across the path a bit quicker.

*In the event you do hit the animal* Lower yourself into your seat and try to cover up your body the best you can in case it shatters through the windshield.
A woman was leaving work in the late afternoon when a deer ran out into the road and somehow managed to get itself stuck in her car.
As you can see from the photo the buck got its antlers hooked into the back of this woman's vehicle. The KWWL report says that both deer and human are safe after a stranger named Bruce assisted the shocked woman.
You can watch the full video here.
Stay up to date with everything happening in the area by following the station across all social media platforms. Never miss any exciting news by downloading the station app.
Bridegerton-Esque Cabin Mansion In Waterloo
You can live like you're living in your own English regency drama in this Waterloo Cabin Mansion. This is the diamond of the season in the real estate world.
Snake Alley in Burlington, IA
Burlington, IA is just one hundred and fifty miles away from Waterloo and a hundred miles away from Cedar Rapids is one of the most see attractions for tourists. Ripley's Believe It or Not! voted Snake Alley as the #1 Odd Spot in America.