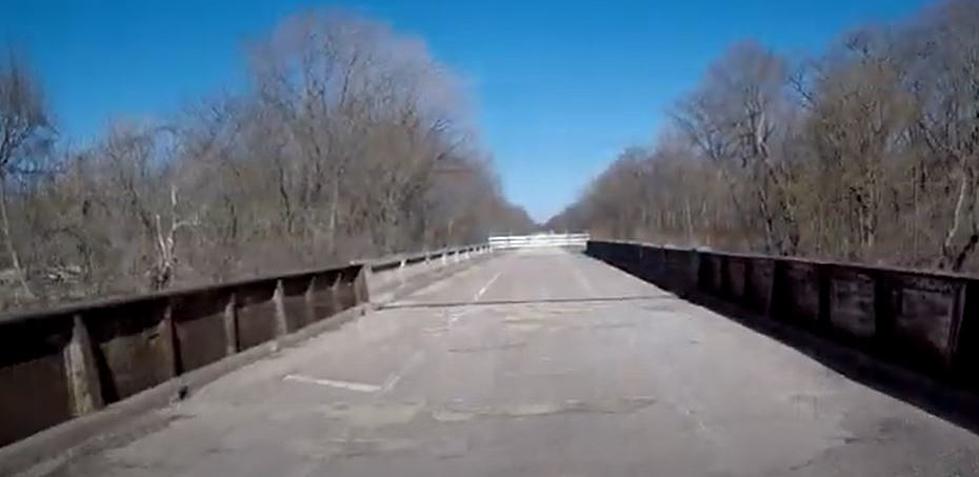 Iowa Has One of The Oldest Roads In America
Exploring America via Youtube
There is nothing quite like a road trip...

One of the biggest drawbacks of living in the Hawkeye State, especially in some of the more rural parts of Iowa is that you have to drive a ways to get almost anywhere.
Sometimes that isn't so bad. Maybe it's a shorter drive than what you're used to or maybe you just enjoy seeing the miles and miles of rolling farmland. On a nice day, it actually looks beautiful.
When you are traveling from point a to point b, you always try to avoid the older and rougher roads. One of the oldest bit of infrastructure in the United States is located right here in Iowa.
110 years ago, the Lincoln Highway was constructed. You might be thinking, 'hey, what about Route 66? That has been around forever!'
You're right, it has been, but Iowa's Lincoln Highway has been around for just a bit longer.
Route 66 got its start thirteen years after the Lincoln Highway project commenced. It spanned 2,400 miles from Chicago to Los Angeles, according to the National Park Service. 
In 1984, a sort of bypassing by I-40 of route 66 caused the highway to be decommissioned by 1985.
Let's compare this brief history of route 66 with Lincoln Highway.
Established in 1913, the Lincoln Highway is America's oldest coast to coast highway. It runs right across the country from New York City to San Francisco and is approximately around 3,389 miles long.  Also, it's still around and is traveled by people every single day!
460 of the nearly 4,000 mile long highway goes straight through Clinton to Council Bluffs, according to reports. It also just so happens to be the state's longest byway!
Hilarious Iowa DOT Signs
Anyone else share a sense of humor with a state's Department of Transportation? Just me? Well, every Monday the Iowa Department of Transportation puts up a sometimes hilarious, sometimes straightforward message on their road signs across the state. This is called "message Monday" and Iowa DOT tries to entertain and educate drivers through these signs. Here are just a few of our favorites.
Strangest Rental Properties In Iowa
Here are just some of my favorite strange and cool rental properties that you can check out in Iowa!