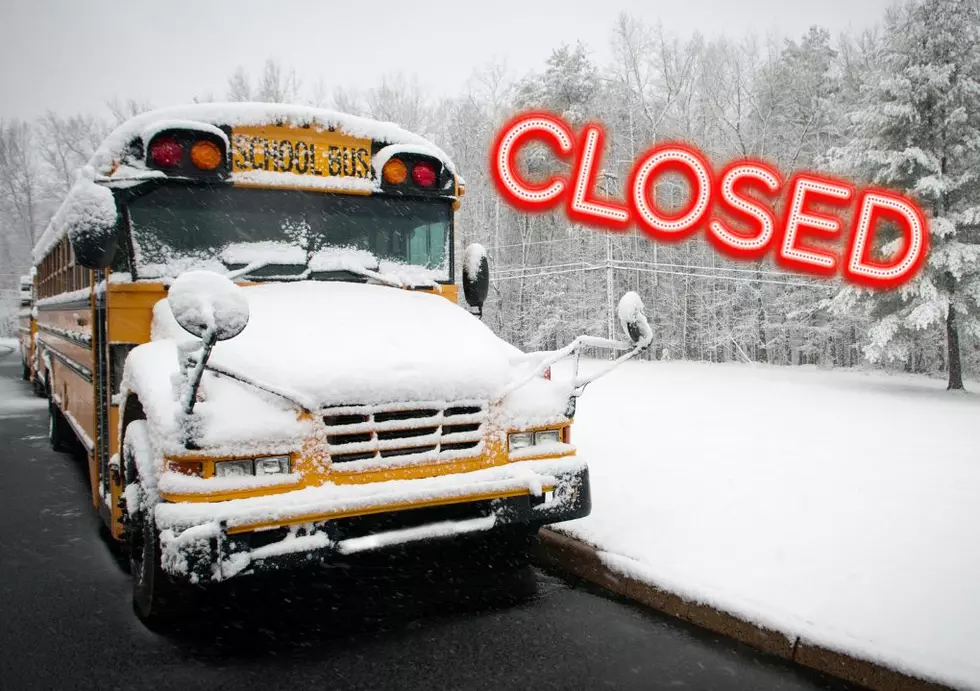 Ice Storm Causes Northeastern Iowa School Delays (Feb. 23, 2023)
KM/Canva
We will continue to keep you updated as more schools begin to announce their plan for this winter weather system. Download our app for the most up to the minute weather coverage.

The ice storm that has been moving through much of the Midwest has not been too forgiving.
Dangerous road conditions caused by the winter weather have made it difficult for many to travel.
Reports from our First Alert Weather Partners at KCRG showed signs of a very rough commute for many parts of our listenership yesterday and into today. Now, this latest system will be continuing to move east.
This brings with it some strong wind gusts. Iowans are no strangers to wind, but the icy roads along with the gusts of up to 30 MPH will make travel dicey.
With the ice from yesterdays storm, some roads will be difficult to navigate. Slick conditions are expected especially when the temperatures drop this evening. Our weather partner believes the low will be anywhere between 0-10 degrees.
Overall, not a great day for travel.
Here are the school closings and delays for Northeastern Iowa. If there is a school that we missed, please make sure to shoot us a message on the station app. We will quickly make that edit.
Ackley-Geneva-Wellsburg-Steamboat-Rock:
2 hour delay
Cedar Falls Community School District:
90 min delay
Gladbrook-Reinbeck:
Closed
Grundy Center Community School District:
Closed
Hawkeye Community College:
Will open at 10am
Howard-Winneshiek Community School District:
Closed
Janesville Community School District:
Closed & All Activities Are Canceled
Postville:
Closed
Sumner-Fredericksburg CSD:
Closed
Union Community School District:
Closed
Waterloo Community School District:
Closed & no in person parent teacher conferences
Waverly-Shell Rock Community School District:
2 hour delay
This story was last updated at 6:58 AM on Wednesday, February 22nd.
Stay up to date with all of the school delays and closings by downloading the free station app. Get up to the minute coverage on the weather by following the station across all social media platforms.
Bridegerton-Esque Cabin Mansion In Waterloo
You can live like you're living in your own English regency drama in this Waterloo Cabin Mansion. This is the diamond of the season in the real estate world.
Strangest Rental Properties In Iowa
Here are just some of my favorite strange and cool rental properties that you can check out in Iowa!