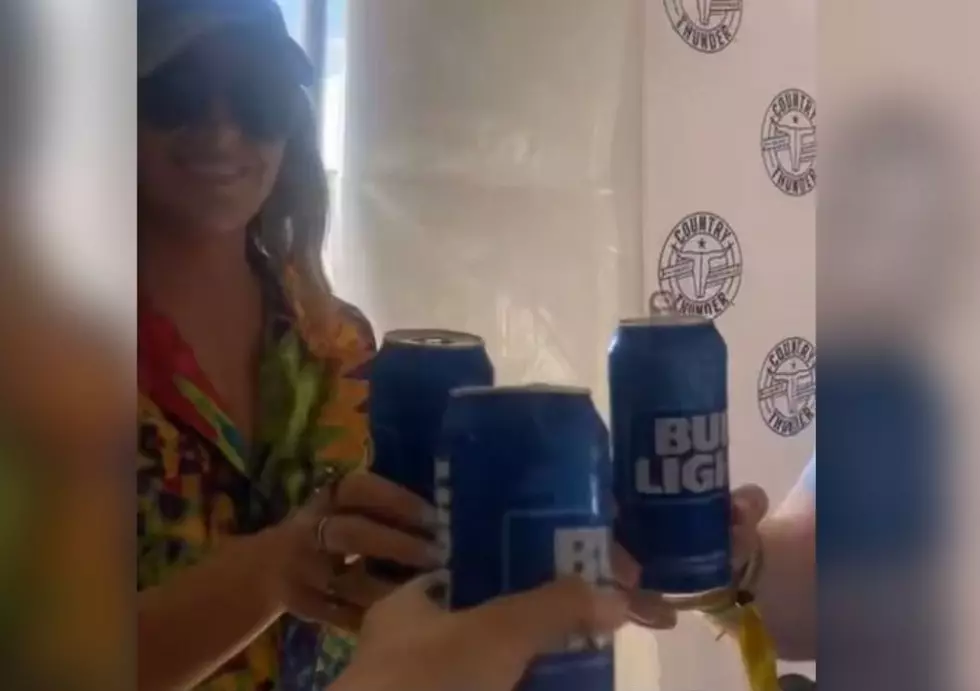 I Shared A Beer With A CMA Award Winner At Her Iowa Show
Kerri Mac
I'll admit it...I've got a pretty cool job.

There are times when I'm talking to interesting people where I have to kind of pause for a moment to check in with myself. I'm always absolutely shocked at what I sometimes get to do. If my younger self could see me now she'd be asking me so many questions, like...
How did you get to just hang out in Kane Brown's trailer?

Who on EARTH allowed me anywhere near Lee Brice and why am I asking him about Casey's pizza?
One of my favorite parts of what I get to do is going out to cover concerts, events, or festivals. Last summer, I went to Forest City to cover Country Thunder Iowa. It was a star-studded lineup this year, with Kip Moore, Trace Adkins, and one of my favorite new artists, Lainey Wilson.
On Wednesday, November 9th, the singer took home the CMA Awards for Female Vocalist of the Year and Best New Artist! A big feat for a "new" artist like herself to receive both recognitions.
Several months back I had a chance to interview the 'Things A Man Oughta Know' singer before her set in Iowa. Wilson had just announced that she would be on the next season of the hit show 'Yellowstone' and that she would be joining Jon Pardi out on the road.
After the interview, I got her to call my co-host Gabe since he's her "celebrity crush." It was an awesome moment and Wilson was such a great sport about it. You can watch the video down below.
Usually, after interviews wrap up, the artist is ushered away or you are kind of ushered out.
Not in this instance.
After the interview, Lainey turned to my friend (who I brought along to shoot some videos for me) and I and said,
"Y'all are great! That was so much fun! Would you girls like a beer?"
And when Lainey Wilson offers you a beer, you can't say no, right?
Not only did I keep the Bud light beer can that she brought me, but my friend captured a video of us pouring one back with CMA Award winner Lainey Wilson.  
 

 

 

View this post on Instagram

 
How is this Amazing Cedar Rapids Home So Inexpensive?
Take a look at this Cedar Rapids home and see if you can find out why it's so inexpensive.
Bridegerton-Esque Cabin Mansion In Waterloo
You can live like you're living in your own English regency drama in this Waterloo Cabin Mansion. This is the diamond of the season in the real estate world.