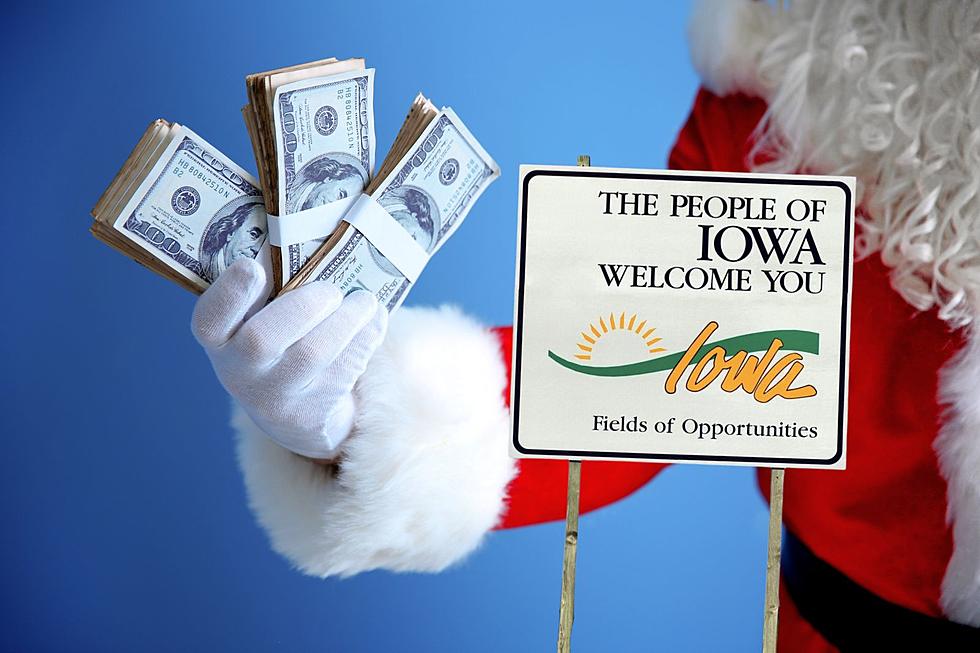 Eastern Iowa Man Gets An Early Christmas Present With Lottery Win
Canva
Who says Christmas miracles can't come early? A man in Eastern Iowa is feeling the early holiday luck after winning a good chink of change with the Iowa Lottery.
The reason I bring up the holidays is because the scratch-off ticket he bought is holiday-themed. No, not the holiday of Halloween, Christmas is the holiday I'm clearly referring to here.
Clinton, Iowa Man Wins Big With Holiday Scratch-Off Ticket
Admittedly, we're a little late on the news but I didn't see anyone else write about it so here we are.
A man from Clinton, Iowa has won himself a lottery prize that's five figures by playing a holiday-themed scratch-off game with the Iowa Lottery. Not only did he win the top prize in this holiday-themed scratch-off game, but he's the first one to do it this season.
David Hull won the first top prize in the Iowa Lottery's "Starry Night" scratch game which is worth $25,000. He purchased his winning ticket at the gas station right at the end of the Walmart parking lot in Clinton. It's called Murphy USA (2346 Virginia Ave.) but I figured I give you a landmark to help you find it more easily.
David claimed his prize on Monday, Oct. 16th at the Iowa Lottery's Cedar Rapids regional office.
for those who want to be $25,000 richer, go get yourself a Starry Night scratch-off ticket. It's a $20 holiday-themed scratch game that features 17 top prizes of $25,000, 17 prizes of $10,000, and overall odds of 1 in 2.38.
Pretty good odds for a good chunk of change this holiday season.
LOOK: Most commonly seen birds in Iowa
Stacker
compiled a list of the most common birds seen in Iowa from Project FeederWatch.
Gallery Credit: Stacker
These Are The Top 10 "Trashiest" Cities In Wisconsin
RoadSnacks
number crunched to determine the top 10 "trashiest" cities in Wisconsin!
Gallery Credit: Various