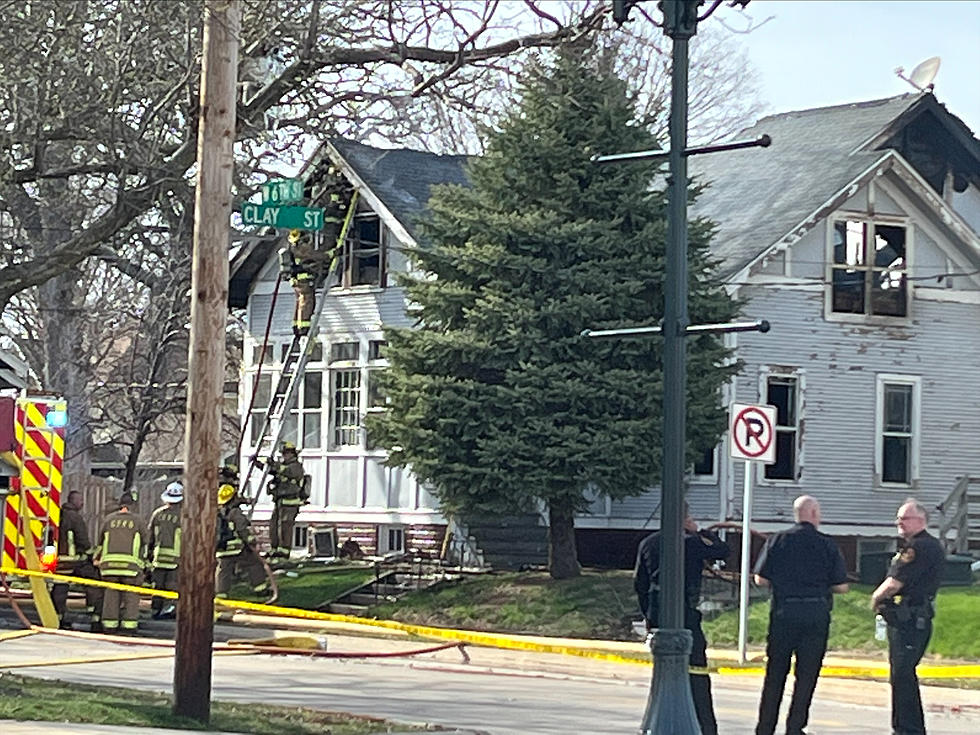 Cedar Falls Explosion Occurs Less Than A Mile Away From Elementary School
Kerri Mac
If you were driving through Downtown Cedar Falls on Tuesday, you probably stopped for a moment because you smelled smoke. No, it wasn't your imagination, there was a dangerous explosion in the area.

According to Cedar Falls Fire Rescue officials, at 2:14 PM on Tuesday, April 11th, the Black Hawk County Dispatch Center received a 911 call reporting the incident along Clay Street. This individual was a passerby and reported that a car was fully engulfed and that it had exploded thus setting the side of the house.
The Cedar Falls fire department arrived swiftly on the scene. They accessed the situation and found heavy smoke coming from the first two story windows. Three people were in the home when the fire started.
The house located at 309 West 6th Street in Cedar Falls had severe smoke, fire, and water damage according to officials. Also, the cars parked near the residence also had significant damage.
Reports confirm that there were three people in the home at the time of the explosion. An adolescent who was on the first floor heard the fire alarm, notified two people in the basement of what was going on, and proceeded to grab the pets in the home and leave.
Officials confirmed that there no injuries sustained from the incident by any of the residents and pets. Cedar Falls Utilities had to immediately shut off electricity in the surrounding area for extra safety.
To make matters even worse, this explosion occurred less than a mile from Lincoln Elementary School and St. Patrick's Catholic School. Luckily, no one was hurt.
Luckily, the fire was able to be put out by the local fire officials.
Another report stated that the officials returned to the site in the late evening. A witness saw flames coming from the attic.
This is a developing story, and we will continue to keep you updated as more information is made available. Don't miss any breaking news about this incident by downloading the station app. Also, follow the station across all social media platforms for the latest local news.
Elkport: Iowa's Ghost Town
Fenelon Street Elevator
The steepest and shortest railway is in Dubuque.