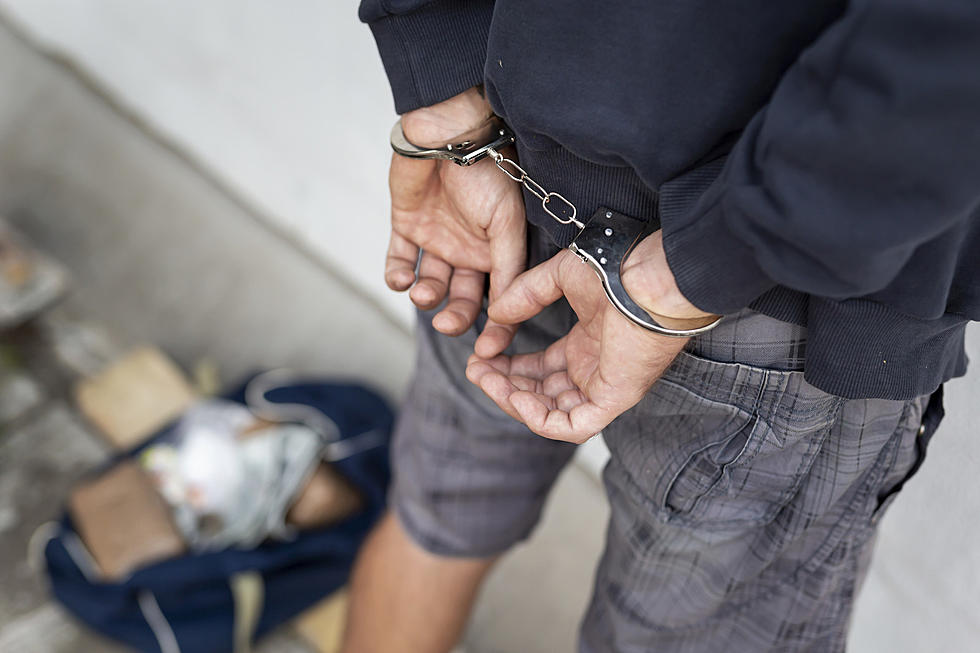 A Traffic Stop on Highway 20 Yields 3 Arrests
vladans
Buchanan County authorities have arrested three young men from Boone, on illegal drug charges, after they were pulled over on Highway 20, just southwest of Independence.
The Buchanan County Sheriff stopped a vehicle shortly after 8:30pm Saturday (Sept. 18), on Highway 20, on the southwest edge of Independence.
During the investigation, officers arrested 19 year old Treyton Sturgeon, 19 year old Jean Francois, and 20 year old Joseph Blair, all of Boone.
Sturgeon, the driver, was charged with 1st Offense Operating While Intoxicated/Drugged, and Possession of a Controlled Substance/Marijuana.  Francois and Blair were both charged with Possession of a Controlled Substance/Marijuana.
--
The Fayette County Sheriff reports that they have made several arrests in the past week, for various infractions.
The latest incident was reported at about 10pm Saturday (Sept. 18), when the sheriff's office got a report of a suspicious man in the city of Clermont. A responding deputy arrested 40 year old Justin Schrage of Allison on charges of Public Intoxication, and Interference with Official Acts. Schrage was held in the county jail until his initial court appearance.
Just before 1am Saturday, the sheriff arrested 20 year old Bryce Messler of Elgin, on an active warrant for Assault with Intent/Serious Injury. Messler was held on $2,500 bond.
Shortly after 5pm Friday, the Fayette County Sheriff responded to a disturbance at a home north of Fairbank. Following the investigation, 49 year old Brian Beesecker of Fairbank was taken into custody on a charge of Violation of a No-Contact Order. The Oelwein Police Department assisted in the arrest.
Last Wednesday (Sept. 15), a Fayette County deputy arrested 32 year old Ashley Kirby of Fredericksburg on 2 warrants from Fayette County. Both warrants for Kirby were for Failure to Appear in court on the original charges of a Probation Violation, and having Contraband in a Correctional Facility. Kirby was then held on $6,000 bond.
At about 8:30pm on Tuesday, deputies responded to the report of a domestic disturbance near Sumner. 42 year old Jacob Werner of Sumner was arrested for Domestic Assault. He was held in the county jail. The Fayette County Sheriff was assisted by the Iowa State Patrol.
Also last Tuesday, 39 year old Joshua Levendusky of Oelwein was taken into custody on a Fayette County warrant for a probation violation. He was taken to the Fayette County jail and held on $10,000 cash-only bond. Deputies were assisted by the Jesup Police Department.
--
A Waterloo man has been arrested by Oelwein Police on a Fayette County warrant. Just before 2pm Thursday (Sept. 16), officers took 40 year old Anthony Euvino of Waterloo into custody in the 200 block of 1st Avenue SE in Oelwein.
Euvino was wanted on a Fayette County warrant for the original charges of Criminal Mischief-2nd Degree, and Going Armed with Intent.
Also last Thursday, Oelwein Police arrested 67 year old Gary Cooper of Oelwein, for public intoxication. Cooper was arrested after police received a report of an intoxicated person in the 100 block of South Frederick Avenue.
CHECK THIS OUT: This Texas Home Boasts Its Own Beach And Zipline
KEEP READING: 10 classic board games that will take you way back