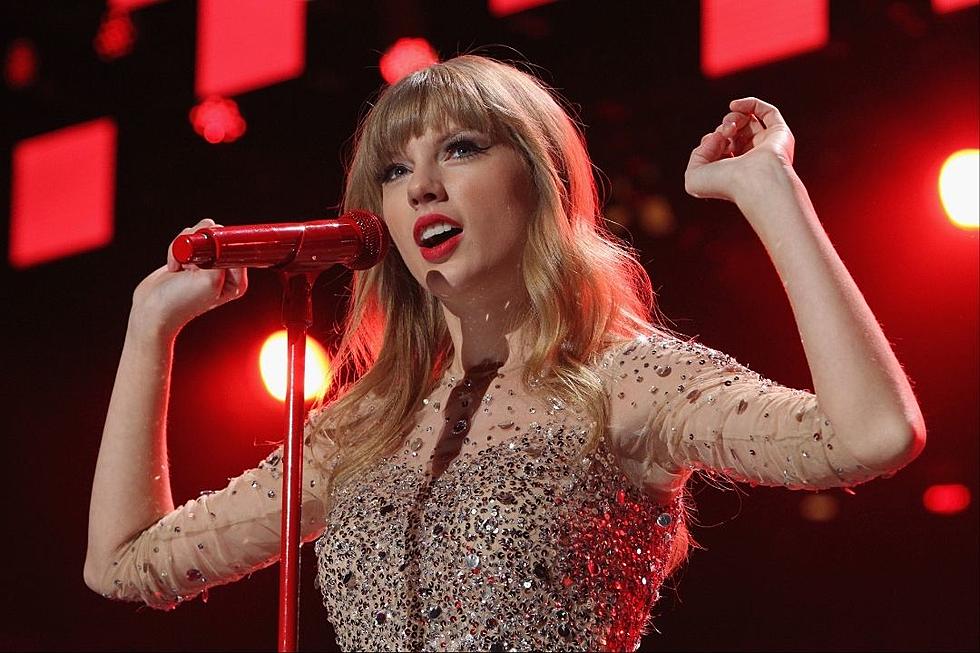 It's A Merry Swiftmas! Win Taylor Swift Tickets With Us
Getty Images
Win Taylor Swift Tickets With Us!
We know times are tight this time of year, so if you planned on gifting tickets to the most highly anticipated concert of the year then we want to help you out.
Nominate someone who you think deserves tickets to Taylor Swift. It's the perfect gift for the Swiftie in your life!

Recap of the Ticketmaster Fiasco
A few months ago, Taylor Swift announced that she would be setting out on the global 'Eras' tour in 2023. Due to the high numbers of fans who registered for the Presale, Taylor Swift added a whole slew of new
Ticketmaster officials released a statement on social media after the Presale,
"There has been historically unprecedented demand with millions showing up to buy tickets for the TaylorSwiftTix Presale."
Due to the technical issues that the site was dealing with, the presale for West Coast shows had to be pushed back to 2pm local time. In addition, to pushing back other presales to the next day.
Once fans could get through to actually picking out and purchasing tickets, Ticketmaster's dynamic pricing bumped up the cost. Some people who did get these tickets for a reasonable price ended up immediately going to third party ticket sellers.
Some seats went for more than 100 times their original asking price!
You Can Get Them For Free With Us!
We want you to have a very Merry Swiftmas! See what I did there?
Nominate someone who you think deserves these Taylor Swift tickets by living us a voice memo on our app!
In order to win a pair of tickets to one of Taylor Swift's shows at the U.S. Bank Stadium in Minneapolis (June 23rd-24th) just follow these easy steps!
1. Download the K92.3 app!
If you already have the app, then you're ahead of the game!
2. Tap the 3 Lines in the Left Corner
It's at the very top left hand side of the screen!
3. Tap Submit Photo/Video
4. Tap 'Record Short Audio Clip'
5. Leave Your Message!
The sweeter the better! Feel free to have fun with it.
Say who you're nominating and why! If you'd like, you can also include contact info for them towards the end of the message. We will not play that section over the radio out of respect for privacy.
We'll be playing some of these messages over the radio during the course of the contest. If you hear yours, it doesn't necessarily mean that you've won the tickets. People from our office will be voting on who they think deserves the tickets to see Taylor Swift.
The contest will run through December 22nd, 2022. The K-Country Morning Show will reach out to the person selected for contact information for the lucky Swiftie they nominated soon after the contest closes.
Good luck and Merry Swiftmas!
Country Thunder Iowa 2021-2022
The music festival will not be returning in 2023. After only two festivals under its belt, Country Thunder Iowa brought in well-known country acts to the area.
Snake Alley in Burlington, IA
Burlington, IA is just one hundred and fifty miles away from Waterloo and a hundred miles away from Cedar Rapids is one of the most see attractions for tourists. Ripley's Believe It or Not! voted Snake Alley as the #1 Odd Spot in America.