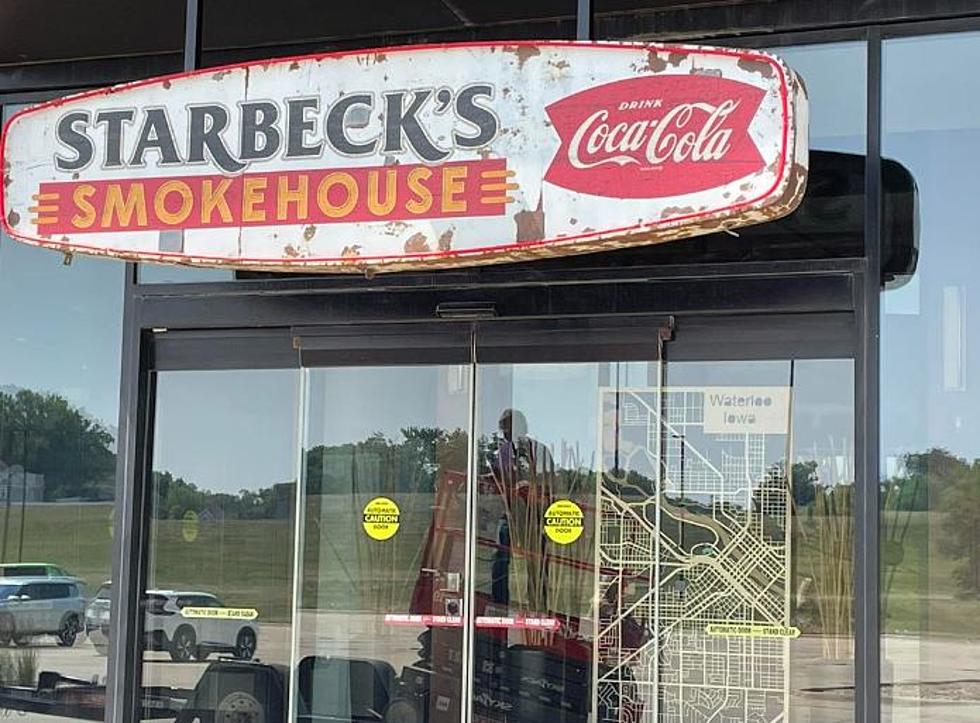 Popular BBQ Spot Opening 2nd Location In Waterloo SOON
Starbeck's Smokehouse via FB
A Cedar Valley favorite is expanding this summer.

Starbeck's Smokehouse has been a foodie favorite in Cedar Falls for years. The BBQ joint offers a selection of slow-roasted ribs, smoked pork, and "succulent chicken." All of these delicious dishes are prepared with various seasonings, sauces, and rubs.
Currently operating out of one location at 6607 University Avenue in Cedar Falls; this award-winning eatery announced earlier this year that they would be opening a second location.
This new restaurant will be located in Waterloo at 250th Westfield Avenue, just about five miles from the original Cedar Falls spot. According to reports, Starbeck's in Waterloo will hold twice as many customers inside as its Cedar Falls counterpart.
And...there's going to be a full bar at the second too!
Initially, Starbeck's Smokehouse was going to open its new eatery in May. Luckily, things are still going according to plan, and things will be good to go very soon.
The team behind Starbeck's confirmed on social media that this new location will be opening very soon. Most likely the new Waterloo restaurant will be opening its doors for the first time this month.
On Saturday, June 17th the owners said that it would be open in "the next 7 to 10 days!"
Stay up to date with all of the latest businesses opening for business in Eastern Iowa by downloading the free station app from your app store. Also, make sure to follow the station across all social media platforms for the most up to date news of what's going on in our neck of the woods.
Strangest Rental Properties In Iowa
Here are just some of my favorite strange and cool rental properties that you can check out in Iowa!
Pershing Square Restaurant in NYC
One restaurant in New York City has an interesting connection to one Iowa celebrity. This spot was a filming location for an Iowa adjacent actress.