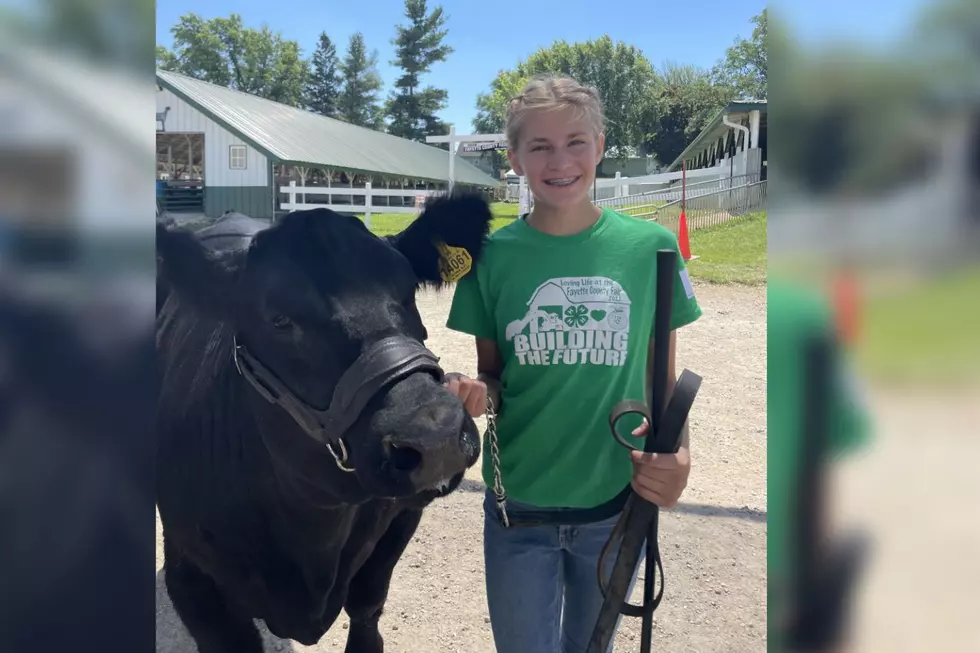 Oelwein Girl Has A Past And Future In Agriculture
June Bahe
If you ask June Bahe what she loves about being involved in agriculture she will tell you all about that feeling of pride she gets when she gets to show off all her hard work at the county fair each year.
When I was younger, I showed chickens, then I did pigs for a couple of years, then I did rabbits, and I showed a steer this year.
June is a member of the Scott Hot Shots 4-H Club and is one of the recipients of the 2022 KOEL Ag Youth Award.
June is in 8th grade at Oelwein Middle School and has been in 4-H for the last four years. As she has gotten bigger, so have the animals she shows.
I worked with steers last year, but I wanted to try a bigger animal because I've only done animals smaller than me.
She recalls some of her favorite memories showing at the Fayette County Fair but what sticks out is those mornings in the pig barn.

When I show pigs, I like how it goes really fast. And I like the shows in the early morning, then you got to relax for the whole afternoon.
June grew up on a corn and soybeans farm. Having grown up on the farm, June likes to say she has a future and past in agriculture.
I like to help with the ag class that I take for a couple of months in the year and I like to help my dad on the farm sometimes.

Right now, I don't have any livestock so but when I do have animals, I have to take care of them and feed them and give them water.
The KOEL Ag Youth Award is awarded to outstanding youth in agriculture within the KOEL listener area. This year, applications were accepted during the Fayette County Fair.
A Peek Into 4-H In Fayette County In 2022
2022 has been a busy year for the youth in 4-H in Fayette County- here's a glimpse into what our 4-Hers have been up to.