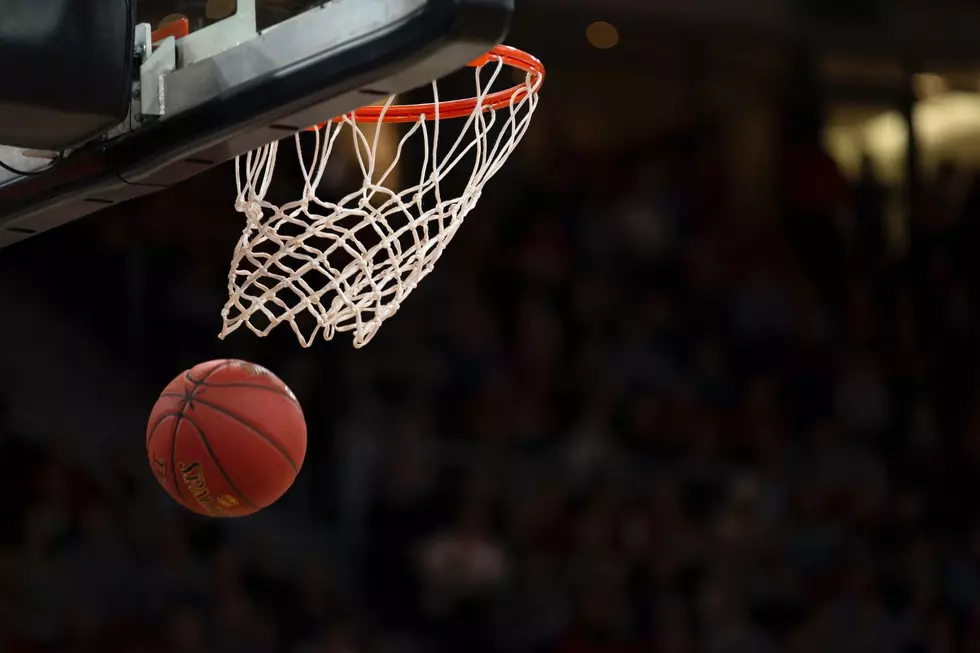 Midwestern 8th Grader Hits Game Winning Shot You Have To See [WATCH]
Unsplash - Markus Spiske
Anyone who's played basketball before dreams of moments like this. You pretend to be in this situation when you're in your driveway shooting hoops or after practice when you're messing around with your teammates. You'll see NBA players attempting shots like this for fun during warmups.
To be able to throw a basketball the length of a court is tough for some people, much less toward the basket. To get the ball the length of the court, towards the basket, and have it go in, can feel darn near impossible. I'm not sure if this young man could hit this shot again if he had 10,000 tries at it, adding in the defender in his face, and the underhand hail mary he throws.
According to KCRG, Cooper Thorson is from a middle school in Illinois, and he was able to have this once-in-a-lifetime moment captured on camera by an assistant coach. He plays for Milton Pope School and his basketball team was down by 1 with 3.1 seconds left on the clock. The team Milton Pope was playing against had at least 1 free-throw attempt in that time and after the missed attempt, Cooper was in the perfect spot to rebound the ball and end the game with a magic moment.
Not only was this shot an incredible way for Cooper and his team to end the game, but it also capped off an incredible second-half comeback. According to Coach Dakota's Tweet, Milton Pope was down 23-13 going into the second half.
You'll see a handful of half-court (or further) winning shots in college basketball and maybe a few more than that in the NBA this season but how many shots like this do you think you'd see from an 8th-grade student? What an amazing moment for Cooper, his teammates, and his coaches. Making the shot is obviously pretty cool but it makes it just a bit sweet that the coach was filming the game. He'll be able to look back on this shot for the rest of his life. Take a look at this.
Iowa Born Sports Stars
What do each of these stellar athletes have in common? They all hail from the Hawkeye State.
10 Myths About Iowa That Even Some Natives Believe
Iowa is an ag state with more heads of hog than human, but there's a lot more to us than crops and critters. How many people actually know that, however?