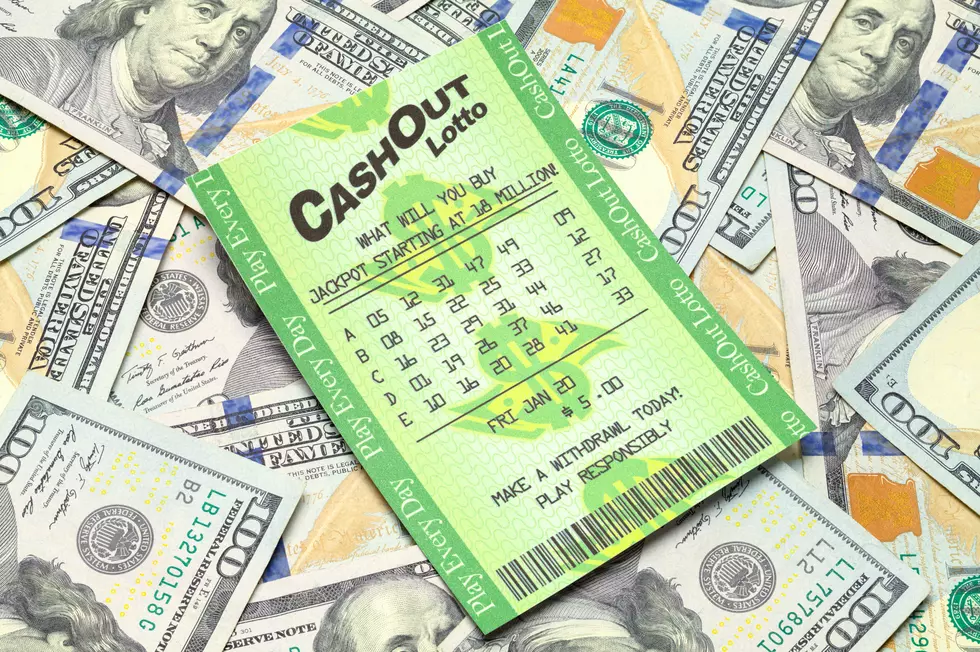 Iowa Woman Wins Big in Lottery, No Not That One
Michael Burrell
Congratulations are in order to this Iowa woman, who won a bunch of money from the Iowa lottery. This woman out of Des Moines, Iowa, has not been announced the winner of the record-setting $2.04 billion Powerball jackpot, which may be at the top of your mind right now.
Yesterday, it was announced there would be a delay in the Powerball numbers being drawn for security reasons. What are the odds we have a record-setting Powerball get delayed the same day as an election day? The odds are probably the same as actually winning the Powerball. Talk about the worst-case scenario. There is some good news as those numbers have been drawn. If you purchased Powerball tickets, good luck.
Cheryl Brown may end up becoming the winner of the record-setting Powerball jackpot, we'll have to wait and see. She was a lucky winner of a pretty dang good chunk of change last week with the Iowa lottery.
Brown is taking home $100,000 after winning the third top prize in the "Triple Cash Payout" scratch game. According to Iowa Lottery, she purchased the winning ticket at Tobacco Outlet Plus, 3301 E. Euclid Ave, in Des Moines. She collected her winnings last Wednesday.
"Triple Cash Payout" is a scratch game that cost $10 and features 10 top prizes of 100,000. The first thing I immediately thought of after finding out how much Cheryl won was, it might be worth it for her to buy $1000 worth of Powerball tickets, she can see if lightning can strike twice and try her luck at becoming America's next billionaire. While this $100,000 isn't exactly $2.04. billion, I don't think we'll be hearing Cheryl complaining anytime soon. Congratulations Cheryl, great win!
Want to keep up to date with the latest in local and music news? Download our app! It's completely free and not only will you be the first to know about breaking news, but we'll also keep you updated on concerts and other events coming to the area. You'll also have exclusive opportunities to win tickets. What are you waiting for? Get the free app today.
What Non-Iowans Think of Iowa
Iowa is the capital of the Midwest! Ok, that's unofficial, but it's my stance. Here's what NON Iowans think of us.
Spirit Lake Might Have Most Expensive Home in Iowa
If you have $10 million handy then I might have the perfect house for you. This home in Spirit Lake might be the most expensive home in Iowa.