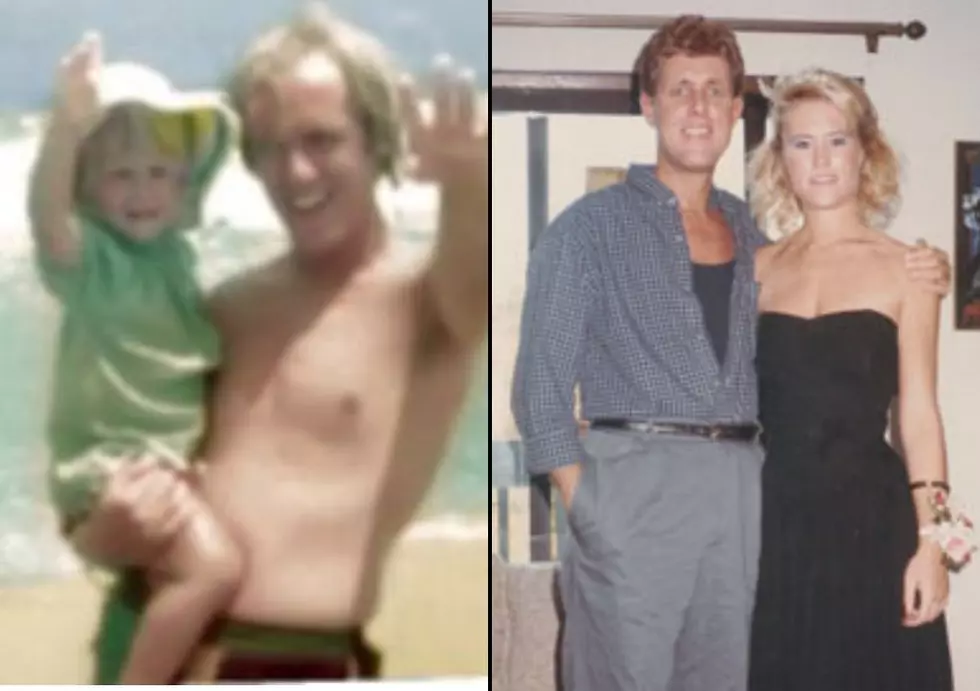 Iowa Teen Was the Initial Suspect for Father's Grisly Murder
Ken Eaton Foundation
The last time Jennifer Eaton saw her father was at around 3am when he came into her room saying, "I love you, I'll see you in the morning."
She would never see him alive again.

On an early morning in February of 1988, a Des Moines teen woke up to the grisly sight of her father, Ken Eaton's, dead body.
"He had been beaten, sliced on his face and stabbed through the heart with the biggest butcher knife we had in our kitchen," she said on her website.
After the 17-year-old called the local authorities, Jennifer Eaton and her mother went to the police station. The young woman was stripped searched to see if there were any bruises that would show that she was in an altercation, according to Oxygen.
The police initially suspected her because before calling 9-1-1 the teen called her mother Lynn who lived several miles away. Her parents divorced several years earlier after Ken came out as gay.
Ken was an English, and Speech and Drama teacher at Brody Middle School in Des Moines. His students said he was a fantastic teacher who truly cared about all of the kids in his class.
Authorities initially believed that the murderer was his ex, since they recently broke up. Turns out it was a nineteen- and twenty-year-old who had been targeting gay men. Ken brought these individuals into his home at around 3am after going out.
That's where they struck...
Ten days after Ken Eaton was murdered, the two young men named Gary Titus and Billy Green were taken into custody and later charged with first degree murder. Both of them confessed that they posed as gay men to "snare Ken into a sexual encounter" with the intention to beat and rob the teacher, according to Oxygen.
Jennifer met with the two men who killed her father in the early 2000s. She confirmed that these meetings helped her get some closure surrounding her father's death.
"GOD has seen me through the rain and the storms in my life. No one asks for the violent death of a family member, but it was given to me, by God. He has a plan for me. So after praying, I felt God wanted me to give my father's murderers something...forgiveness. With God's help, I have FORGIVEN them both!"
Ken's daughter Jen is now a victims advocate speaker. She and Dr. Rico Bertagnolli helped establish the Ken Eaton Foundation. According to the foundation's website, the goal of this organization is to, "focus on the prevention of crime through victims' voices."
You can check out more details about the foundation formed in Ken's honor here.
Fenelon Street Elevator
The steepest and shortest railway is in Dubuque.
Bridegerton-Esque Cabin Mansion In Waterloo
You can live like you're living in your own English regency drama in this Waterloo Cabin Mansion. This is the diamond of the season in the real estate world.