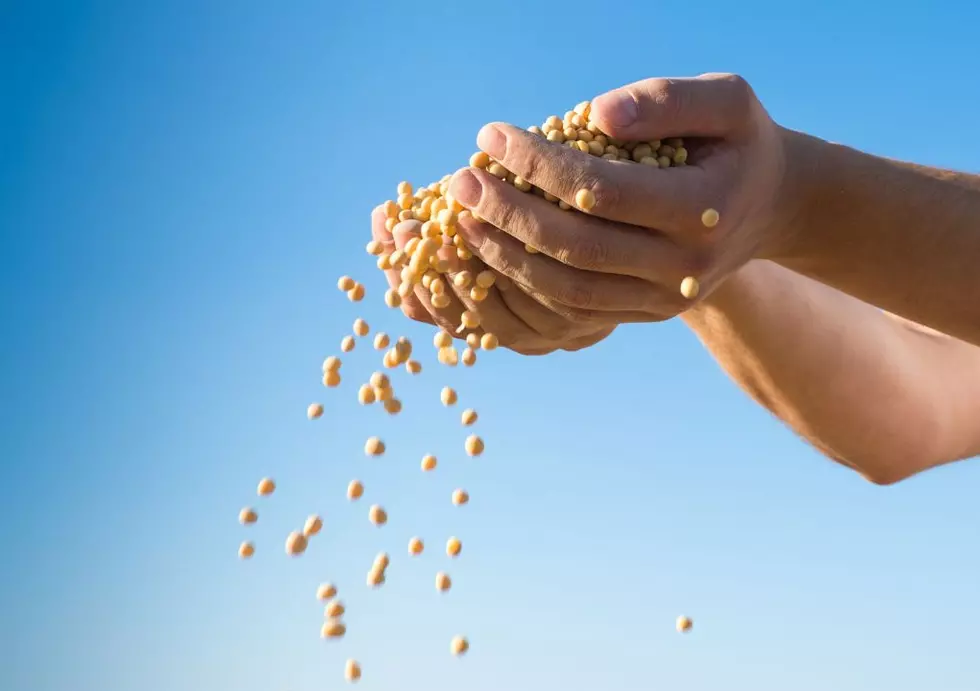 Iowa Soybeans Are Becoming More Essential To Everyday Life [Photos]
Photo by Vidar Nordli-Mathisen on Unsplash
Back in 2020, Sketchers and Goodyear teamed up with new ways to incorporate soybeans into their products.  Whether it be by driving your car or going on a run down the street, this collaboration has been working together to bring new uses to soybeans onto the street.
The collaboration between the two companies brought Goodyear's Performance's soybean technology into Sketchers sneakers through their outsoles.
The idea behind the collaboration, says Sketchers' vice president of product development and innovation Kurt Stockbridge is to use Goodyear's technology on the sneaker to enhance grip, stability, and durability, like their tires.

Stockbridge told Iowa Soybean Review that the use of soybean oil in the shoes helps replace the use of petroleum-based oil in the shoe's outsole polymer. This would then make a more sustainable product which is a goal Sketchers is striving to reach.
One benefit that comes from using soybean oil in the sneaker is greater flexibility at lower temperatures. This benefit also comes in handy when it comes to Goodyear's WeatherReady line.
That's not the only way we are seeing soybeans on the road. Iowa State University is working on technology that would use soy products in road paving and in roof protection.
This new biopolymer that is made from soy can be used in asphalt hor mix applications, topical spray applied applications, and roof shingle maintenance. All this, in an eco-friendly way.
Besides Food, What Are Soybeans Used For?
Soybeans are becoming more and more versatile as people come up with more uses for them. Here is a list of non-food-based uses for soybeans.
Stay up to date with what's going on in your area and Iowa by downloading our free app. There you will find local events, and contest updates, read news stories, and listen live from wherever you are.