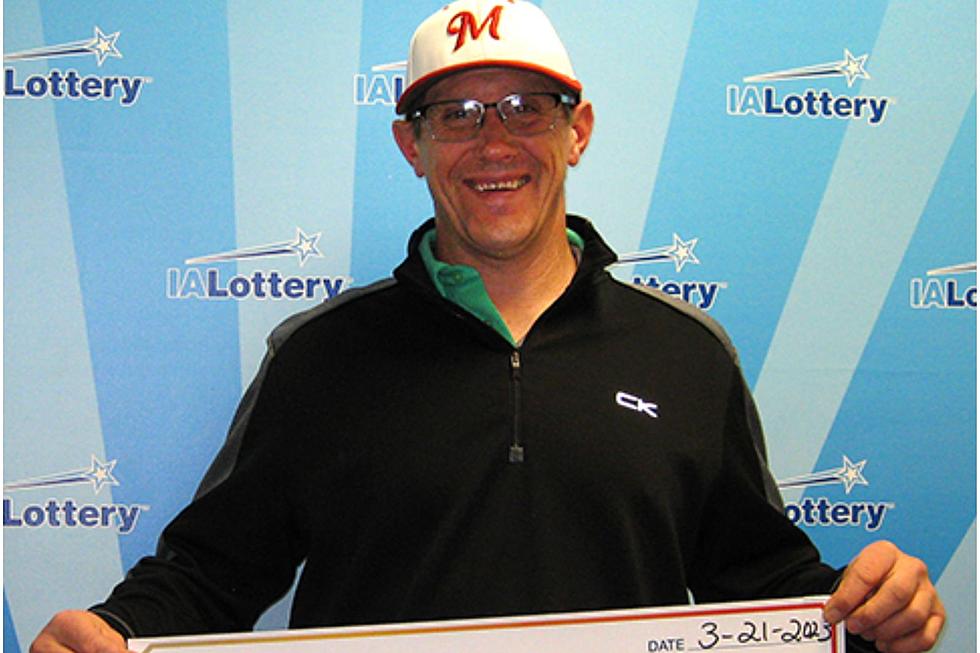 Iowa Man Has To Double Check Scratch Off After Huge Lottery Win
Iowa Lottery
Imagine you're going about your day and running through your normal routine. You wake up, get the kids ready for school, stop to grab your favorite coffee, and head to work. When work is over, you might head straight home and start wondering what you're going to make for dinner.
You might try and get little Timmy to choir practice or little Sarah to her basketball game on time. You might need to stop and put gas in your car and grab a slice of pizza. Either way, you just never know when luck will strike and you'll be thankful for stopping at that gas station and mindlessly grabbing a lottery ticket.
If your day sounds anything like the above picture I painted for you, just know that at any point during a mundane day, your life could drastically change. I don't think anyone ever expects to win huge when buying a lottery ticket but when someone does, it's always fun to learn how they reacted. I'd be smiling this big too if I had just won this amount of money.
If you were in the Cedar Rapids area last week, you missed a chance at winning big with the Iowa Lottery and Casey's gas station. Adam Gersdorf purchased a $70,000 winning ticket at Casey's, located at 235 Edgewood Road NW in Cedar Rapids, and had to do a double take after scratching his ticket.
Adam spoke with Iowa Lottery and he said he was scratching the ticket off while his car was filling up with gas and instantly ran inside for someone to double-check his ticket.
I was like, 'No way! I ran inside and said, 'Ma'am, can you please scan this for me and make sure I'm not reading this wrong?'" She turned around and her eyes were just as big as 50-cent pieces, you know? She's like, 'Yeah! $70,000!
Adam won the second biggest prize in the Iowa Lottery's Ruby Red 7s scratch-off game and has claimed his winnings at the lottery's Cedar Rapids regional office. What's the first thing you would do if you won $70,000? Adam told the Iowa Lottery he plans on using the money to pay off some debt and care for his family. Ruby Red 7s is a $5 scratch game that has 8 top prizes of $70,000. The Iowa Lottery reports the overall odds of 1 in 3.63.
I feel like almost every story we read about scratch-off lottery winners is about someone who grabs a ticket, just to grab a ticket. It's never someone who buys 15 of them or is sitting in the gas station treating them like pull tabs in a bar. After reading about all of these lottery winners the past year, it feels like if you're chasing after a big win, you're going to end up losing a lot of money.
Congrats on the win Adam!
Biggest Winners in the History of the Lottery in Iowa
These are the people who have cashed the biggest checks since the Iowa Lottery debuted in the summer of 1985.
LOOK: 50 songs you won't believe are turning 50 this year