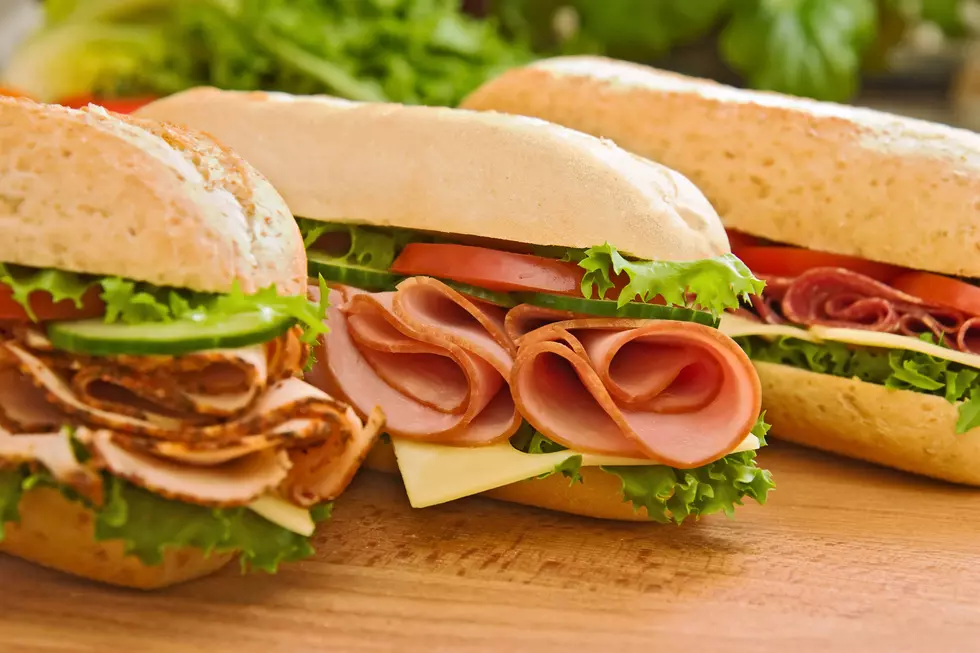 Iowa Favorite Sub Shop Chain Named Best in US
janeff
Sub, hoagie, heroes...it goes by many different names.
No matter what we do call them, we can all agree that this type of sandwich is absolutely DELICIOUS!

In a recent Reader's Choice top 10 list done by USA Today, the publisher and readers picked the top ten best sandwich shop chains in the nation. This was determined by a panel of sandwich experts...
Where do I sign up for THAT job?
...and 10Best editors who all nominated their favorites in the sub game for this list. Then it was taken to the readers who determined just where each chain restaurant ranked on this list.
One Iowa favorite just cracked through in the list! Firehouse Subs, was founded in Florida by two brothers who followed in their father's footsteps and became firefighters. The interior of this franchise reflects that with some firefighter/first responder inspired interior.
Firehouse Subs does come in at number ten on this list of the best sandwich shop chains in the country! It even beat out businesses like Jimmy John's and Subway!
Here is the full list of the best sandwich shop chains across the country:
PrimoHoagies

Capriotti's

Jason's Deli

D'Angelo Grilled Sandwiches

Which Wich

 Jersey Mike's Subs

Earl of Sandwich

Lennys Grill & Subs

Schlotzsky's

Firehouse Subs
There are Firehouse Sub locations all across the Midwest. Iowa has nine locations set up here in the Hawkeye State. There used to be ten, but the Cedar Falls location shut down in the past year.
Here are all of the Firehouse Subs spots in Iowa:
Ames: 703 S Duff Ave Street 110
Cedar Rapids: 2460 Edgewood Rd. SW. Ste 200
Cedar Rapids: 180 Collins Road Northeast
Clive: 10201 University Ave #A13
Council Bluffs: 3815 Metro Dr Ste 200
Des Moines: 3710 Merle Hay Road
Des Moines: 2708 Ingersoll Avenue
Sioux City: 5008 Sergeant Rd
West Des Moines: 460 S 68th Street
Stay up to date with everything going on in Eastern Iowa by downloading the free station app from your app store. Also, make sure you are following the station across all social media platforms so you can be in the know about everything going on in our neck of the woods.
Strangest Rental Properties In Iowa
Here are just some of my favorite strange and cool rental properties that you can check out in Iowa!
Movies That Iowans Watch When They Feel Like Garbage
We all have a movie that no matter how many times we've seen it, we'll still sit down and watch it.