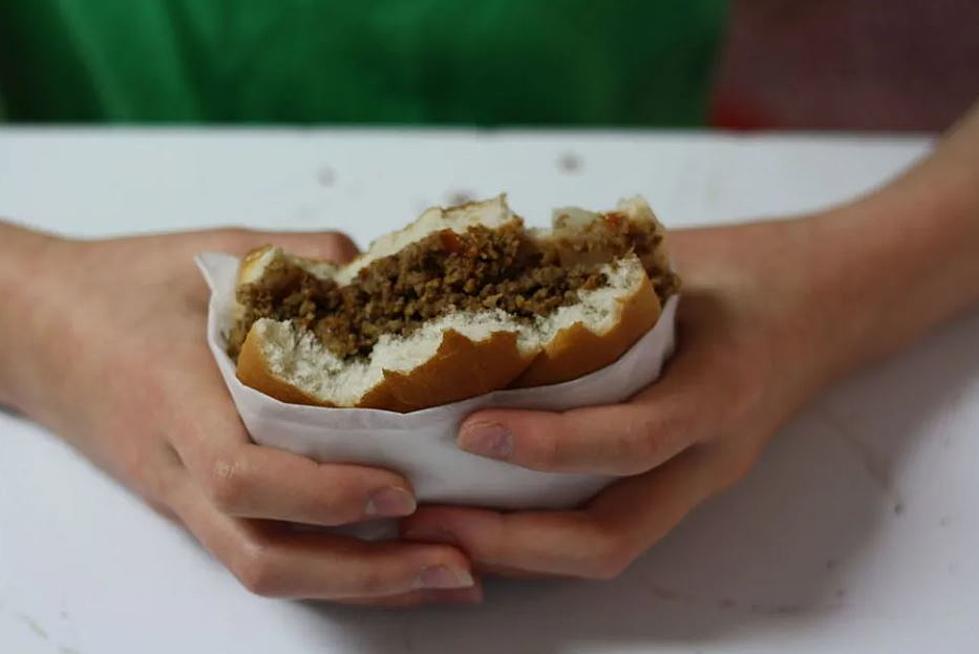 Iowa Has One Of The Best Sandwiches In The Country
Courtesy of Canteen Lunch in the Alley
WARNING: THE CONTENT OF THIS STORY IS DELICIOUS AND WILL MAKE YOU HUNGRY. DISCRETION OR AT LEAST HAVING A SNACK BEFOREHAND IS ADVISED.

Iowa has some of the most unique and delicious food in the country! Not only is the state a hub for agriculture (so you know we get the best food products first), but there are so many great ways to prepare it!
After doing some deep diving, I discovered that one of the best sandwiches in America, is actually an Iowan delicacy.
The iconic Midwest food, the loose meat sandwich was named the best sandwich in Iowa. Maid Rite popularized the sloppy joe meets hamburger creation in the 1920s and it has been a big hit ever since.
Of course it's safe to assume that any standout sandwich from the Hawkeye State should be a loose meat sandwich, right? You'd be correct!
The loose meat sandwich from Canteen Lunch in the Alley was not only named one of the best of the best in Iowa, it also made a notable food list that stretched all across America a few years ago.
Located in Ottumwa, this restaurant opened for business in 1927. A decade later it moved to its current location and it still, "remains an outstanding example of an early to mid-20th century lunchroom."
In a recent USA Today Top Ten list, a loose meat sandwich made the list of one of the best and most iconic in the nation.
Here is that year's full list: 
Best Fried Chicken Sandwich in Georgia: PDQ in Augusta
Best Vermonter in Vermont: Jericho Center Country Store in Jericho Center
Best Buffalo Burger in Colorado: The Buckhorn Exchange in Denver
Best Grinder in Rhode Island: Shayna's Place in Wickford
Best Trout Sandwich in Idaho: Twin Falls Sandwich Company in Twin Falls
Best Hot Beef Sandwich in North Dakota: Charlie's Main Street Cafe in Minot
Best Soft-Shell Crab Sandwich in Delaware: Mickey's Family Crab House in Bethany Beach
Best Over-the-Top Burger in Nevada: The Goodwich in Las Vegas
Best Loose Meat Sandwich in Iowa: Canteen Lunch in the Alley in Ottumwa
Best Kalua Pig Sandwich in Hawaii: Highway Inn in Honolulu
Stay up to date with local food and entertainment news by downloading the station app. Follow the station across all social media platforms for up to the minute local news coverage.
Pershing Square Restaurant in NYC
One restaurant in New York City has an interesting connection to one Iowa celebrity. This spot was a filming location for an Iowa adjacent actress.
Strangest Rental Properties In Iowa
Here are just some of my favorite strange and cool rental properties that you can check out in Iowa!