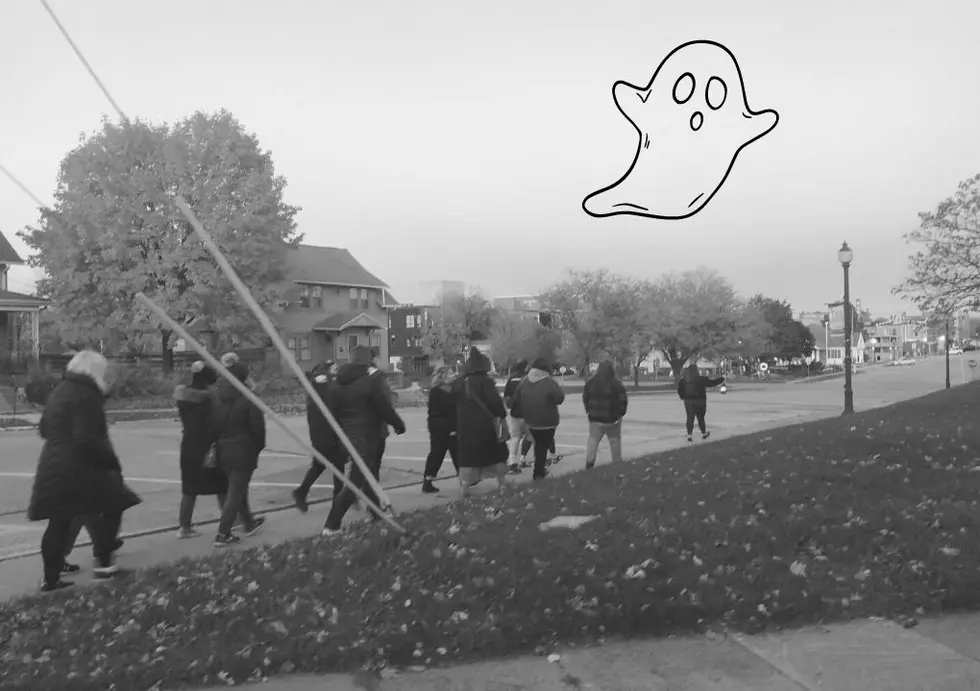 Haunted Ghost Tour Returns to Cedar Falls
Kerri Mac/Canva
It's almost spooky season!

Now that fall is practically is upon us, it's almost that time of year to scare yourself silly. One way to get your fix of hauntings is by checking out a ghost tour through historic downtown Cedar Falls.
In a press release, officials behind the project announced, "The Cedar Falls Ghost Tour is back for a second season! After a fantastic first year in 2021, the historic downtown Cedar Falls ghost tour is offering tour dates again in October 2022."
On this ghost tour, you'll be told the haunted happenings by Cedar Falls local history expert Lauren Riensche. She put together this tour after talking with locals who have spent their entire lives in the area.
I went on the very last tour of the year on Halloween night, and let me just tell you...
If you're looking for something that will equally scare you and educate you, then this tour might be the thing for you!
Last year, the tour kicked off at the gazebo in Overman Park. The entire ghostly trek is about one mile long and should take about an hour to complete. Riensche confirms that it will be the same distance and time as last year.
Also, the 2022 tour is the same as the 2021 tour.
This is recommended for people over the age of 12, and pets are not allowed on the tour.
Tickets will go on sale on September 15th at noon. This year, the tour dates will be on:
Fri 10/14 7pm
Sat 10/15 7pm
Fri 10/21 7pm
Sat 10/22 7pm
Fri 10/28 7pm
Sat 10/29 7pm
Last year, tickets sold out in 72 hours according to Riensche!
A percentage of the ticket sales will go to the Cedar Falls Historical Society.
Fenelon Street Elevator
The steepest and shortest railway is in Dubuque.
See Inside Roseanne Barr's Eldon Mansion
Roseanne Barr was set to make a home in Iowa. She and her then-husband Tom Arnold were in the midst of building a mansion in Eldon. It was put on hold when the couple eventually split up. This left a beautiful, unfinished, and kind of spooky mansion behind.