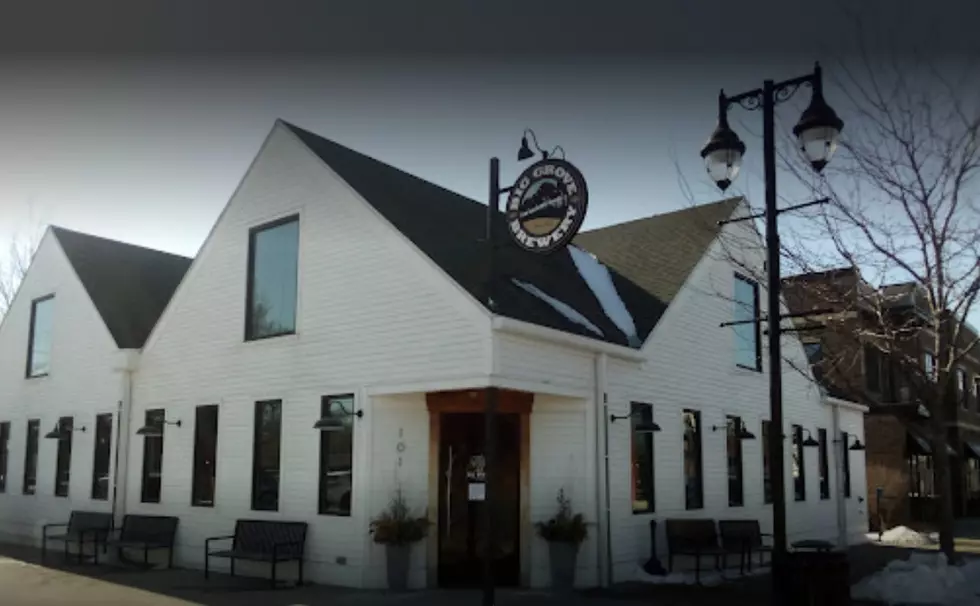 Eastern Iowa Brewery Gathering Proceeds To Send Vets to USS Iowa
Google Maps
If you purchase Big Grove Brewery beer statewide between now and July 10, a portion of those proceeds will be donated to navy veterans so they can attend the christening of the new USS Iowa this fall.
KCRG says the ship will be stationed in Groton, Connecticut for the ceremony. The USS Iowa SSN 797 is a Virginia class submarine and will be the fourth ship named after the state.
Big Grove Brewery partnering with 3 different honor flights - Midwest Honor Flight, Cedar Valley Honor Flight, and Eastern Iowa Honor Flight with proceeds also going to those organizations. Big Grove Brewery expects to raise around $8,000 from the promotion.
A second promotion will be taking place this fall as well. Current Big Grove Brewery locations in Iowa include 101 W. Main St. in Solon, and 1225 S. GIlbert St. in Iowa City, with future locations coming to Des Moines and Cedar Rapids.
To learn more about this promotion, visit Big Grove Brewery on Facebook.

As we reported when the ship was first under construction,
The USS Iowa (SSN 797) will be 377 feet long and 34-feet wide. It will weigh 7,800 tons. That's 15.6 million pounds. The USS Iowa will be able to travel at speeds greater than 28 miles per hour and go to a maximum depth of more than 800 feet. It will have a crew of 132 members, including 15 officers. The USS Iowa will have the ability to detect ships as much as 3,000 miles away and will have a nuclear reactor that will power the submarine for its expected service life of over three decades. The USS Iowa (SSN 797) submarine is expected to have sailors board it for the first time in 2023 when it proudly goes into service.
Want to keep up to date with the latest in local and music news? Download our app! It's completely free and not only will you be the first to know about breaking news, but we'll also keep you updated on concerts and other events coming to the area. You'll also have exclusive opportunities to win tickets. What are you waiting for? Get the free app today.
7 Things You May Not Have Known Were Invented by Iowans
Iowa is home to some pretty cool inventors! Here are seven things you may not have known were invented by Iowans!
Hidden Hollow in McGregor is a Nature Lovers' Dream
Hidden Hollow in McGregor is a Nature Lovers' Dream