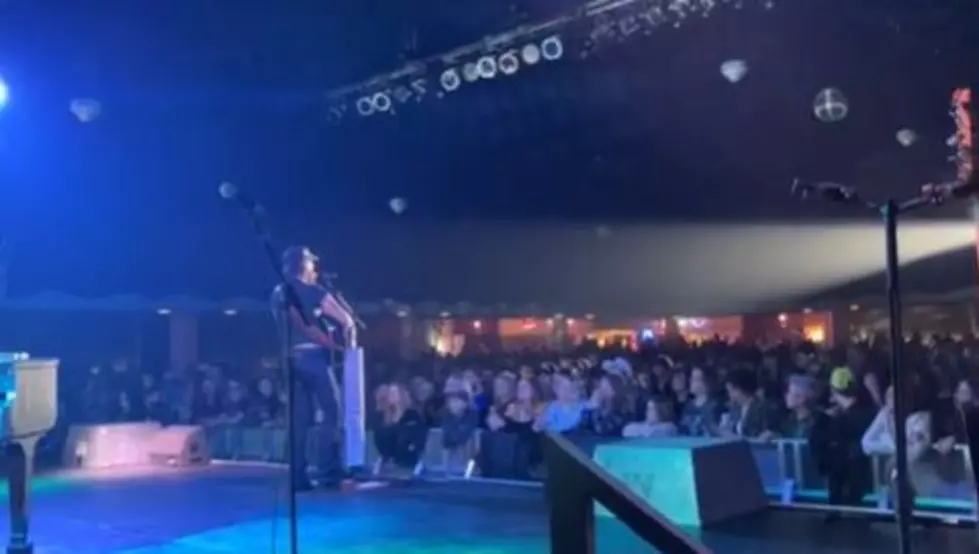 Country Star Shares Special Moment At Sold Out Iowa Show
The Chris Janson via Tik Tok
At a recent country concert in Northern Iowa fans and performer shared a very special moment.

Country star Chris Janson is back on the road again and it seems like he's trying to help fans make some amazing memories. The 'Buy Me A Boat' singer will be continuing his nationwide tour from now up until the summer.
According to his tour website, one of his last shows before taking a well-deserved break will be at the Jackson County Fair in Maquoketa.
Janson sold out his show in Clear Lake at the historic Surf Ballroom on Friday. January 20th. This was his eighth stop at the Iowa venue. Fans came out in droves to see the breakout country artist.
One of his more popular songs got fans in a very patriotic mood that evening. The song "Flag On the Wall" which he co-wrote with Eric Church instantly became a fan favorite last year.
Someone captured the last few moments of the song on video, and it showed how  awestruck the crowd really was. At the end of the performance, the audience broke out into chants of "U-S-A!"
It visibly moved the singer who said that Iowa fans are the "best fans in the world."
You can watch the full video that Chris Janson posted down below!
2023 will be the year that fans finally get some new music from Chris Janson. The singer confirmed that the next album is on the way and it will have a "rockabilly, country rock" sound.
His first single from this record will be a love song dedicated to his wife called "All I Need Is You." Janson has performed this track at several recent shows and has confirmed that it will drop on January 27th.
There is no word on when a full EP or album may drop.
Country Thunder Iowa 2021-2022
The music festival will not be returning in 2023. After only two festivals under its belt, Country Thunder Iowa brought in well-known country acts to the area.
Strangest Rental Properties In Iowa
Here are just some of my favorite strange and cool rental properties that you can check out in Iowa!