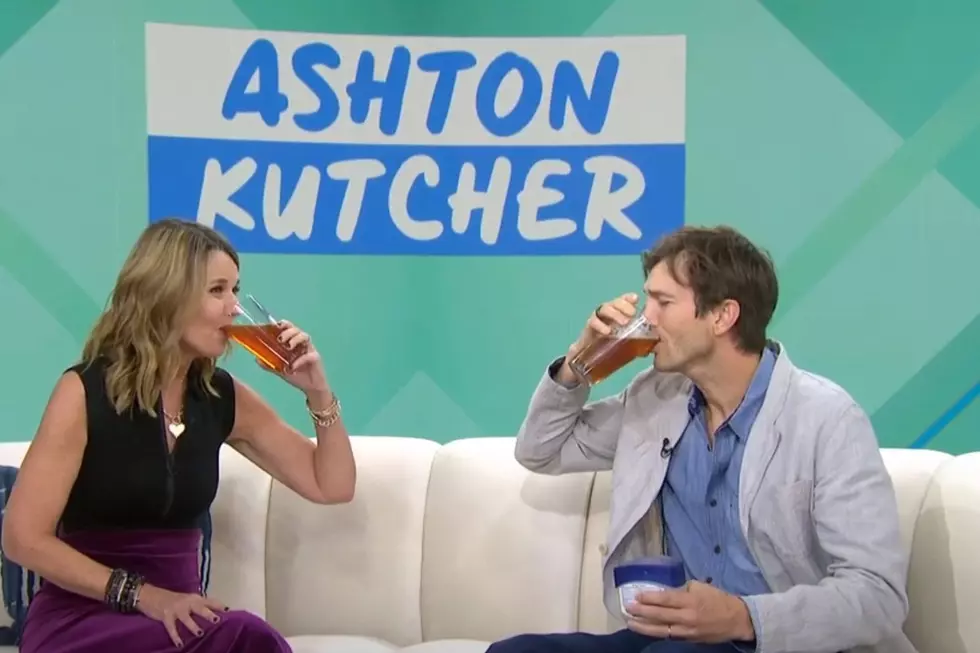 Ashton Kutcher Does Iowa Proud With A Fantastic Beer Chug [WATCH]
Youtube via TODAY
If you could pick just a few things Iowans know a LOT about, you could chose; kindness, corn, pigs, cows, the Hawkeyes, Ashton Kutcher, and beer. One of Iowa's favorite celebrities did our state proud while appearing on the Today Show.
Cedar Rapids native, Ashton Kutcher, made an appearance on the Today Show this morning (11/4) to talk about why he is running in the NYC marathon, which takes place Sunday, November 6.
He's been training with Peleton and various celebrities, in his basement, for close to 6 months, preparing for his big day. He was part of a Peleton workout series called the Our Future Selves Series, where he basically ran on a treadmill and spoke to various celebrities. You can watch him speak to Kenny Chesney, Kim Kardashian, Thomas Rhett, and Natalie Portman, just to name a few.
While on the Today Show, Ashton spoke to Savannah Guthrie about why he decided to run in this infamous race, and in typical Ashton Kutcher fashion, it's for a fantastic cause. He's running to raise money and awareness for his non-profit organization, Thorn.
Kutcher is a co-founder of Thorn and their goal is to put a stop to the sexual exploitation of children online. According to Thorn, "reports of child sexual abuse material online have increased 15,000% over the last 15 years."
"There are people out there who work every single day on this issue and finding kids that are being sexually abused. They're giving them a life where they can just be kids" he says to Savannah.
After speaking about why he is running this marathon, it was time for a little bit of fun. It was time for Ashton to make Iowa proud and show off his fantastic beer-chugging ability. The Today Show brought out two beers, one for him and one for Savannah, and they both prove they've attended college.
Not only does Kutcher take down the entire beer but Savannah keeps pace with him and finishes her entire drink at about the same time. I'm guessing she needed to take a segment or two off after that...
You can cheer on Ashton during his race by downloading the TCS New City Marathon app and entering his last name into the "tracking" field on the app's menu. If and when he completes his marathon, I'd say he deserves another beer.
Ashton Kutcher's Childhood Home in Homestead, Iowa
The well-known actor hails from Iowa. Ashton Kutcher was born in Cedar Rapids and spent his formative years in Homestead. The later is where he helped his step-dad build this space nearly 30 years ago. In 2015, Ashton decided to give his mom the surprise of her life when he redid their basement space.
Iowa Born Sports Stars
What do each of these stellar athletes have in common? They all hail from the Hawkeye State.