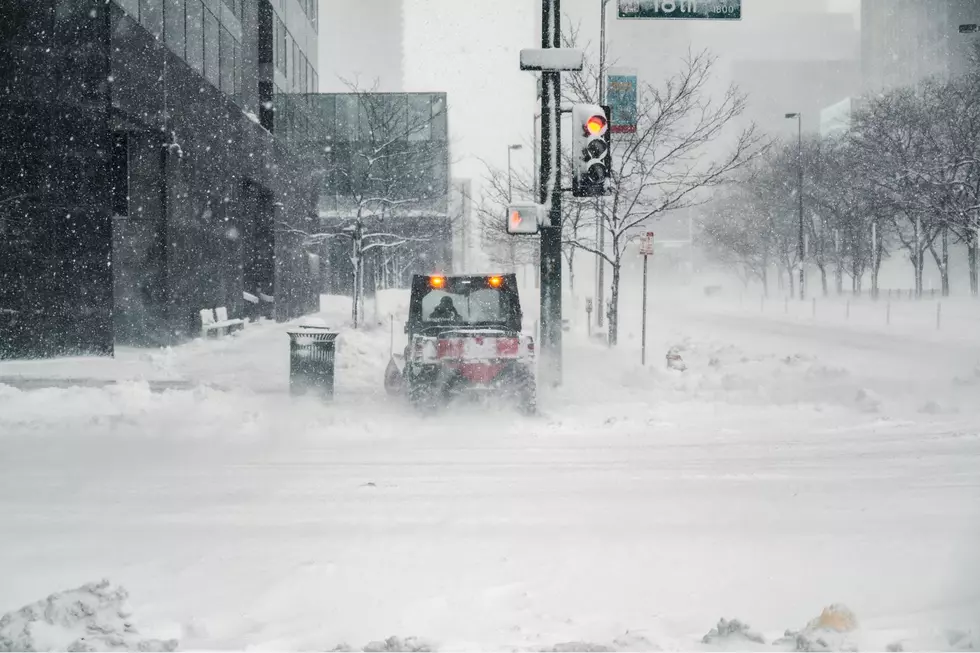 Winter Weather Watch and Warning, Do Iowans Know The Difference?
Unsplash - Colin Lloyd
During the winter months here in Iowa, the weather is something we're constantly paying attention to. It can go from a comfortable 25 degrees, with the sunshine out, to wind gusts and blizzard-like conditions in the span of a few hours.
When snow and wind are on the way in Iowa, our weathermen/women will often use a variety of terms to help the public gauge the severity of the weather headed throughout the state. Raise your hand if you've ever heard the terms Winter Storm Watch, Blizzard Watch, Winter Weather Advisory, Freezing Rain Advisory, Winter Storm Warning, Ice Storm Warning, and Blizzard Warning. If you've spent any time in Iowa during the winter....your hand should be up.
While you've likely heard most, if not all of these terms, do you actually know what they mean? While it may seem like you heard these a lot, during the winter months in Iowa, there are actually very specific conditions in which these terms come into play. We'll take Watches for example
According to Weather, a Winter Storm Watch is used when conditions are favorable for a winter storm event, which is a threat to life or property.
Watches are usually the most common phrase you'll hear from a weather service, but they don't always amount to intense weather. You can surely have favorable conditions for a blizzard and never see one.
Next, we have Advisories. There are many different scenarios when you might hear your local weather service call for a "Winter Weather Advisory." What are the conditions that call for advisories?
According to Weather, an Advisory indicates conditions pose a significant inconvenience, and if caution is not exercised, it could lead to situations that may threaten life and/or property.
Finally, we have Warnings. While Watches and Advisories both need to be taken seriously, warnings are when the weather is at its worst.
According to Weather, a winter storm warning indicates that heavy snow of at least 6 inches in 12 hours, or at least, 8 inches in 24 hours is expected. A Winter Storm Warning can also be issued if sleet accumulation will be half an inch.
One of the things I love about living in Iowa is the fact that we see all 4 seasons here. Even if you've lived in Iowa your entire life and grew up hearing these phrases, you might not have known exactly what they mean and now you do. Let's just hope the rest of this winter season we don't have to hear Winter Storm Warning anymore. I would've also included Winter Storm Watch but I feel like I'm just being greedy at that point.
Unique Sleds Iowans Have Used
How many of these unique sleds have you tried using?
Could You Live in a 500 Sq. Foot Home?
Even though the home only clocks in at 500 sq. feet, there's still a lot to love here.