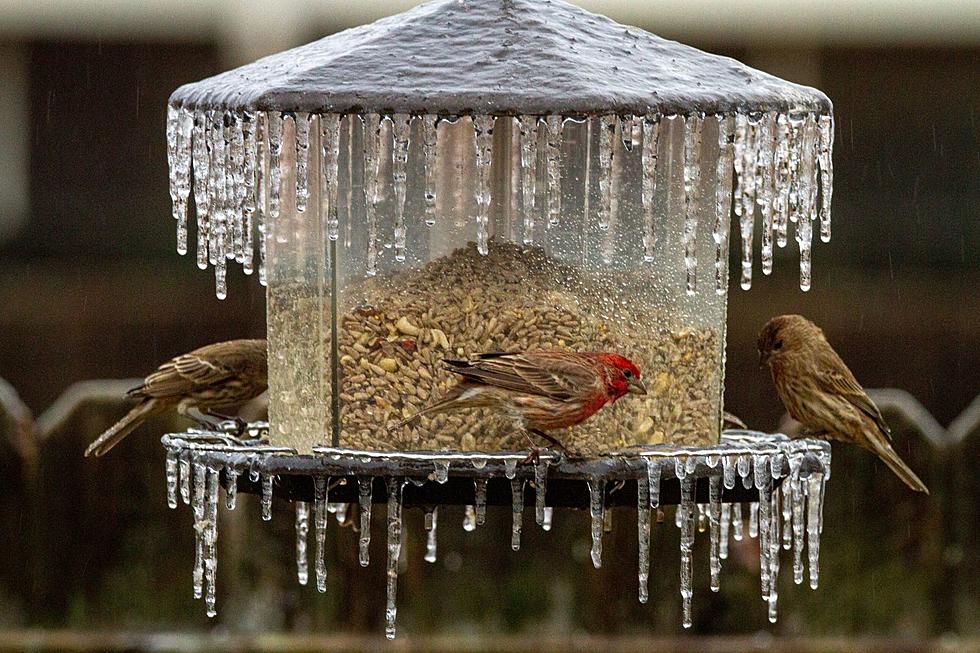 What Are The Most Common Birds Found In Iowa Backyards? [PHOTOS]
Unsplash - Joshua J. Cotten
Spring has finally arrived in Iowa which means you have likely started to notice more birds in or around your yard. At my house, we happen to have a bird that has made part of our overhang her home for her and her new family. To be honest, I'm 98% sure this is the exact same bird that made part of our house her home, last year. We call her Gwen whenever we walk by.
I'm no bird expert but Gwen appears to be a small House Sparrow, which is a pretty common bird Iowans will find in their backyards. I found this article that states the most common backyard birds in Iowa and if I'm being honest, I have a hard time believing this is true...
I'm not saying the most common bird on the list of What Birds Are In My Backyard isn't a bird you'll see a lot this spring/summer, but number 1?! There's no way.
Top 5 Most Common Birds In Iowa Backyards
All of the facts provided about these birds are from All About Birds and is a fantastic website for any bird enthusiast. According to the What Birds Are In My Backyard, the top 5 most common birds in Iowa backyards are;
5. Downy Woodpecker
Downy Woodpeckers are black-and-white and the males have a patch of red on the top of their heads. They make their homes in small branches that feed on plant galls, sycamore seed balls, and suet feeders, according to All About Birds.
4. Blue Jay
The blue jay is one of the easier birds to identify for even the most novice of bird watchers. Obviously due to their bright blue color. Blue Jays are known for their intelligence and complex social systems with tight family bonds. Their preferred choice of food is acorns but will also feed off berries, bugs, and frogs.
3. Black Capped Chickadee
This would've been my guess as the number 1 spotted bird in Iowa backyards. At least at my house. The black cap chickadee is often considered "cute" too many bird watchers as they have an oversized, round head to go with their small body. These are some of the fastest birds when it comes to discovering bird feeders and are often one of the first birds people learn to identify.
2. American Robin
American Robins are common sights in lawns all across North America. They are commonly found in lawns as they love to eat earthworms. Robins have an orange chest, they sing, and can be found right at the end of winter. If you would like to find more Robins in your backyard, you could consider putting up a "nest structure" to attract a breeding pair, as long as the nest is up before the breeding season.
1. Northern Cardinal
Now, I'm not saying cardinals aren't common in Iowa backyards. I've definitely seen them in and around the bird feeders in my backyard but there's no way they are more common than the Chickadee. Maybe I'm using the wrong food...
Cardinals are one of those birds that are hard to take your eyes off when you come across one. The shade of red, the familiarity, and the conspicuousness will glue anyone's eyes to them when spotted. Cardinals don't migrate and they don't fade in color, making them extremely easy to spot in the winter, with a snowy background. Cardinals like to wake up Iowa neighborhoods with early morning whistling.
Once again, all of the facts provided come from All About Birds. This is a great website for anyone interested in and around their backyard bird feeders. Did you notice which bird did not show up in the top 5? It would've been Iowa's state bird, the American Goldfinch. That bird does make an appearance at number 7.
Iowa Facts You Likely Never Knew
Iowa has a state with a rich history and many fun facts, How many of these did you already know? Test your Iowa knowledge!
Did You Know Most Iowa Counties Have Their Own Flag?
We all know the state of Iowa has a flag, but each county? Of Iowa's 99 counties, a majority do in fact have a flag.