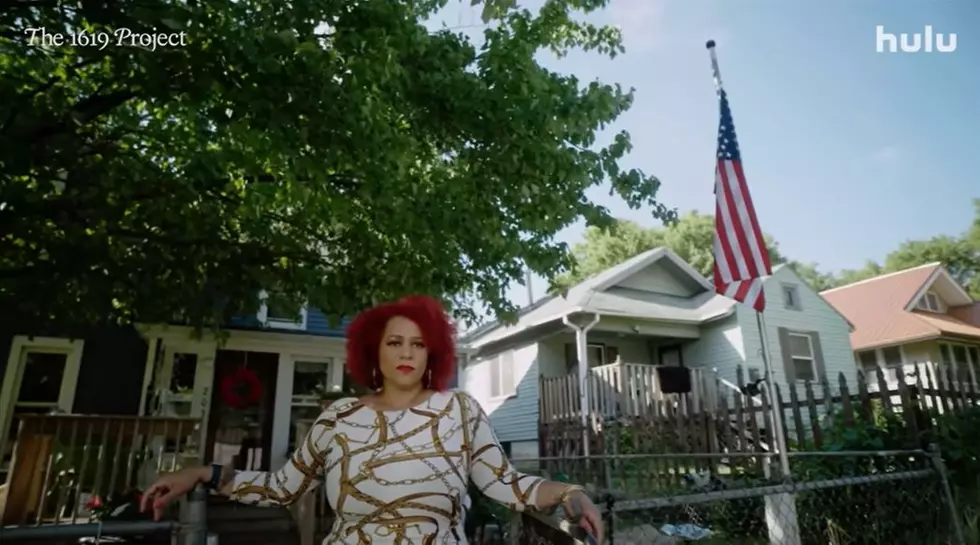 Waterloo Native Teams Up With Oprah For New Documentary Series
Hulu via YouTube
One Waterloo native is behind a new documentary series that is getting a lot of attention.

A new documentary on Hulu is based on a long-form journalistic project at The New York Times Magazine that began in 2019. It marked the 400th anniversary of what most historians consider the beginning of slavery in America.
In August of 1619, a ship carrying 20 enslaved Africans arrived in Virginia. This is essentially where the project starts. Nikole Hannah-Jones, a Waterloo native and Pulitzer prize winning journalist, is the brain behind this project.
Hannah-Jones is an award winning investigative journalist who has worked at ProPublica in New York City. She is currently covering civil rights and racial injustice for   The New York Times Magazine.
She has won several NAACP Image Awards and a one Peabody Award.
It started as a series of essays and has since turned into a podcast and a book. All of these different mediums tackle the same difficult subject; how slavery impacted America.
"It aims to reframe the country's history by placing the consequences of slavery and the contributions of black Americans at the very center of our national narrative."
Now, this project is a full blown Hulu documentary series. This six part series is a collaboration between the streaming giant and Lionsgate with Waterloo native Hannah-Jones spearheading it.
Oprah Winfrey is also an Executive Producer for The 1619 Project.
The first two episodes premiered on Thursday, January 26th, the next two will be released on February 2nd, and the final episodes will drop on February 9th. It is currently streaming on Hulu.
Bridegerton-Esque Cabin Mansion In Waterloo
You can live like you're living in your own English regency drama in this Waterloo Cabin Mansion. This is the diamond of the season in the real estate world.
Strangest Rental Properties In Iowa
Here are just some of my favorite strange and cool rental properties that you can check out in Iowa!