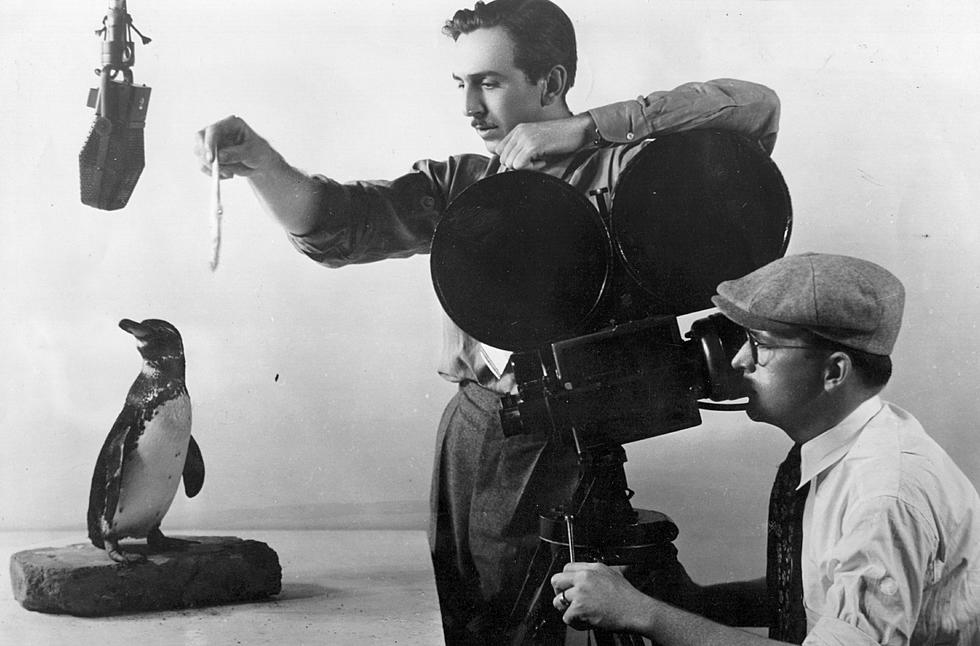 Walt Disney Wasn't Good Enough For This Iowa Company?
Getty Images
Sure you have hits and misses when it comes to hiring employees but this may be one of the largest missed opportunities of all time. The business that blew the chance to hire a young Walt Disney was right here in Iowa.
Walt Disney was born in Chicago, just after the turn of the 20th century. It wouldn't be long before he became interested in drawing. He landed a job as a commercial illustrator when he was just 18 years old. In 1923, at age 22, an Iowa company made a gigantic mistake in not hiring him.
Bill Wundram, who passed away early this year at the age of 98, was a columnist in the Quad Cities for over 70 years. One of his favorite moments from his career involved the Iowa company's missed opportunity with Walt Disney.

*Walt Disney with Mickey Mouse.
In 1965, Wundram was contacted by the Walt Disney Corporation to fly to California for an interview with Walt Disney. As you can imagine, he was stunned but took the offer. After arriving on the private Walt Disney plane, Wundram interviewed Walt Disney in his office in Burbank, California.
Still wondering how he was so lucky to have been chosen for an interview with Walt Disney, let alone everything else that came along with it, Wundram knew what his first question would be. He asked, "Mr. Disney, why me from Davenport?
*with The Lady and The Tramp in 1949
Wundram recalled that Disney said, "One time I applied for a job in Davenport, Iowa. I can't remember the name of the company, but I think it was something Victor. They made slides and they needed an artist and after going through all my stuff, they told me my artwork wasn't any good."
The company was Victor Animatograph Corporation, founded in Davenport in 1910 by Alexander Victor. The company launched a 16 mm camera and movie projector in August of 1923, just weeks after Eastman Kodak revealed similar products.
Instead of hiring Walt Disney to be an artist, Victor Animatograph Corporation offered him a job selling their cameras. Needless to say, he declined.
*with Donald Duck and Alice in Wonderland book in 1951
Soon after, Walt Disney moved to California and launched the Disney Brothers Studio, which would later become The Walt Disney Company. In 1928, Disney developed Mickey Mouse and, as they say, the rest is history.
Walt Disney was diagnosed with lung cancer in early November of 1966. He passed away on December 15 of that year. He was only 65. His legacy will likely live on forever.
*Photos of Walt Disney World Then and Now are below.
Walt Disney World Resort Then and Now
My very first trip to Walt Disney World in Orlando, Florida included a visit to The Magic Kingdom and Epcot Center. That trip was in 1984. Take a look at the changes in the landscape, characters, and Cinderella's castle from then to now.
Inside Walt Disney's Storybook Mansion for Rent
Take a peek inside Walt Disney's iconic Los Angeles mansion, now available to rent.
READ MORE: 25 Companies You Might Not Know Are Owned by Disney
LOOK: TV Locations in Every State