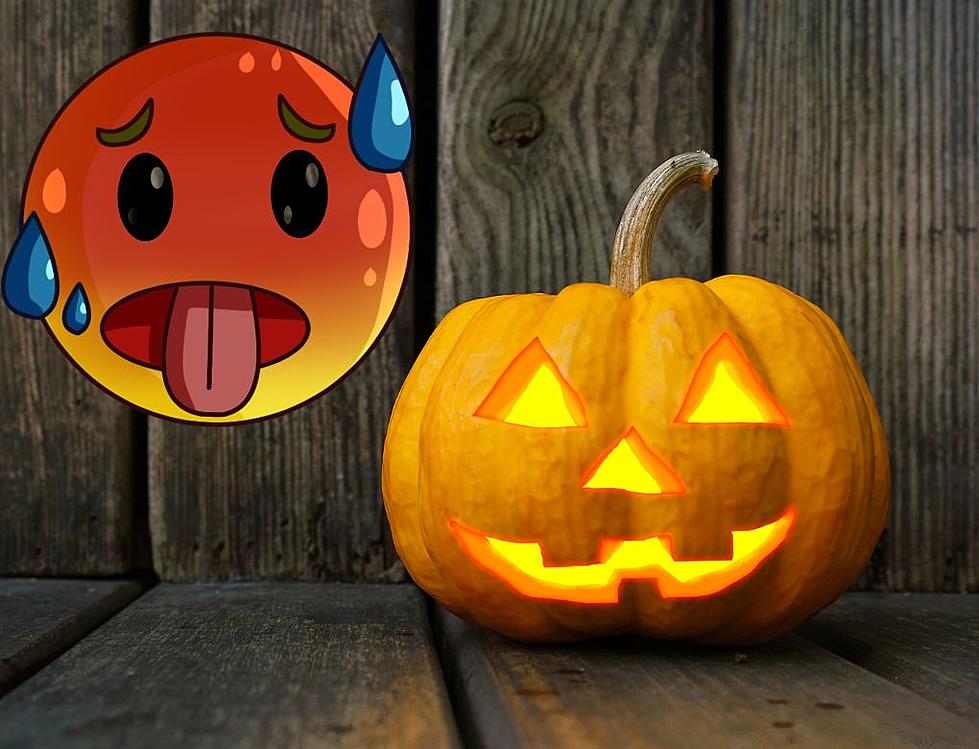 Waterloo & Cedar Falls Announce Trick-Or-Treating Date Amidst Heat Wave
Canva/KM
The heat index might be reaching the 100s this week, but we're all just thinking ahead to the fall.

We're experiencing a major heat wave that we haven't seen in the Cedar Valley for several years. According to reports, the last time Waterloo experienced several days in a row that were over 90 degrees was in July of 2021.
We recently reported that this 2021 heatwave lasted from July 21st through July 29th. All of these nine straight days reached temps well over 90 degrees. To dive into the details, those temperatures were 91, 90, 93, 94, 94, 92, 94, 94, and 93.
This high temps sure make some of us wish we could fast forward to some of those cooler fall days, right?
While we're not trying to wish away the summer, some people are already thinking about one of the next big holidays, Halloween.
Officials from the city of Waterloo and Cedar Falls have announced news about Halloween 2023 that will definitely keep you cool over the next few days.
This Halloween, trick-or-treating in the city of Waterloo and Cedar Falls will be taking place on Tuesday, October 31st, 2023 from 6:00 PM to 8:00 PM. Last year, trick-or-treating took place on Saturday, October 29th from 5:30 PM - 7:30 PM in Waterloo and Cedar Falls, according to reports.
Waterloo will be adhering to CDC guidelines this Halloween to ensure everyone's safety. So, if you plan to take the kids out trick or treating this fall, make sure you bring some of the essentials that are recommended by both the city and the CDC.
Here is a list of the things you should check off your list before heading out trick-or-treating this year:
Trick-or-Treat bag
Glow sticks or flashlight
Reflective strips or tape
Water
Emergency contact card
Well-fitting costume
Warm clothes
Comfy shoes
First aid kit
Cell phone
Trick-or-Treat route
On Halloween night, motorists are encouraged to drive with caution due to the increase of pedestrians that will be out that evening. For more information on things you should keep in mind this year, make sure to check out the CDC's official website.
Stay up to date with everything going on in Eastern Iowa by downloading the free station app from the app store. Also, don't forget to follow the station across all social media platforms so you can get the latest news about everything going on in our neck of the woods.
Smallest Populations In Iowa
Smallest Populated Towns In Iowa
Strangest Rental Properties In Iowa
Here are just some of my favorite strange and cool rental properties that you can check out in Iowa!