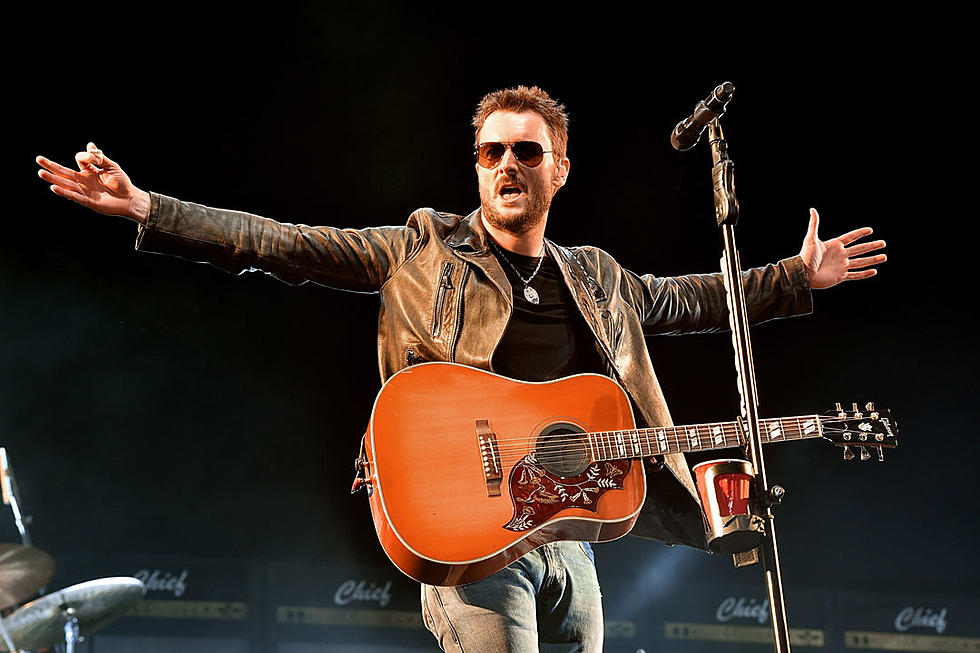 Three Iowa State Fair Concerts Crossed The $1 Million Mark
Kevin Winter, Getty Images
Country music fans love to see their favorite artists in concert. Few events offer bigger stars each summer than the Iowa State Fair. Just over one month ago, the fairgrounds in Des Moines were once again packed with country fans as three of this year's fair acts took in more than $1 million in ticket sales. Here is who ruled at this year's Iowa State Fair!
1. The Chicks
Natalie Maines, Martie Maguire, and Emily Stayer, otherwise known as The Chicks, played at the Iowa State Fair grandstand on August 19th. The show lasted over 2 hours, according to the Des Moines Register, and featured songs from the latest album 'Gaslighter', as well as classic hit songs like "Cowboy Take Me Away" and "Wide Open Spaces."
Ticket Sales - $1,431,889
Attendance - 17,219
2. Eric Church
The Chief rolled into Des Moines and promptly told the crowd in the grandstands that they'd be in 'church' until at least 11 p.m. on August 13th, according to the Register. Church proved to be one of the most popular shows in recent fair history, falling just 37 tickets short of Chris Stapleton's all-time fair record.
Ticket sales - $1,419,809
Attendance - 17,283
3. Jason Aldean
Jason Aldean roared into the Iowa State Fair with a hit song embroiled in controversy. To his credit, Aldean didn't shy away from the attention his song "Try That in a Small Town" was getting. He told fairgoers on August 20th that he was proud of the song and its message, according to the Register.
Ticket sales - $1,089,809
Attendance - 12,581
Country shows were the only concerts at this year's Iowa State Fair that grossed more than $1 million and had more than 10,000 fans in attendance. The Register reports that the other top shows at this year's fair, in order of popularity included,
New Kids on the Block
Ludacris
The Black Keys
Jeff Dunham
For King + Country
Tyler Hubbard
Maren Morris
Lindsay Stirling
Who will take the stage in 2024? We'll have to wait and see, but this year's lineup will be tough to top!
Where to Eat if You're Going to a Concert at Wells Fargo Arena
Heading to an event at Wells Fargo Arena or the Iowa Events Center in Des Moines? We've got you covered! We put together a list of restaurants within walking distance (15 minutes) of the venues that are open for dinner and have a Google rating of 4-stars or higher. Here are some of your options:
Gallery Credit: Courtlin
Eastern Iowa Apple Orchards & Farms to Check Out This Fall
Now that September has arrived, fun fall activities are on the way! We put together a list of apple orchards, pumpkin patches, and farms here in Eastern Iowa that you can visit with the family these next several weeks. Here are 22 of the places we found:
Gallery Credit: Courtlin