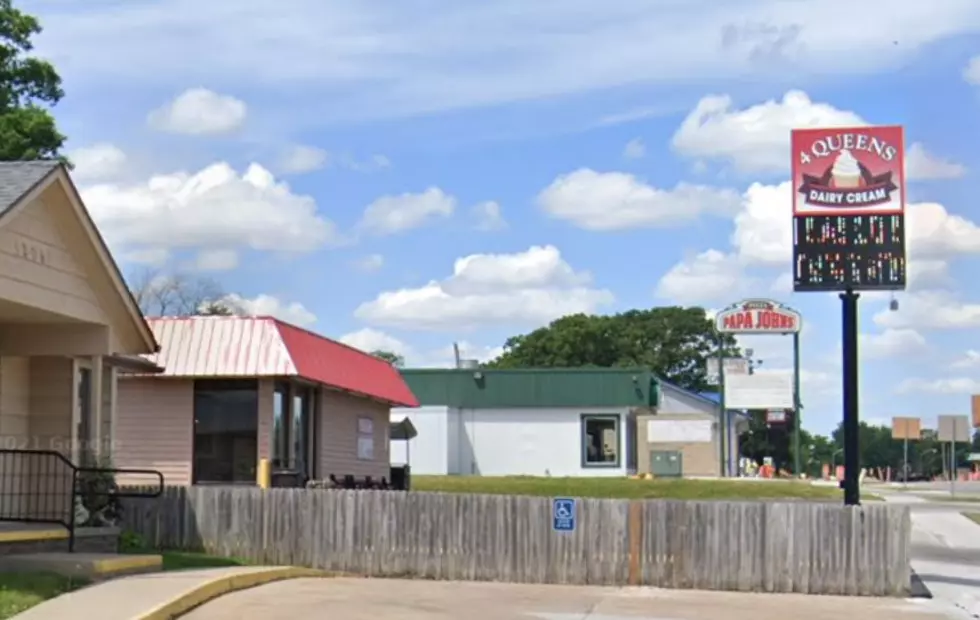 The Best Ice Cream In Eastern Iowa Reopens Two Locations
Google Image
The Best Ice Cream In Eastern Iowa Reopens Two Locations
Not one but two locations will be opening up for the season this month!

One of the most popular ice cream franchises in the Cedar Valley is slowly returning for the 2023 season. 4 Queens Dairy Cream is a staple of the area with several locations scattered around the Cedar Valley.
Even though the temperature might be a bit chilly, that's not going to stop anybody from going to hit up their local ice cream spot. Two locations are set to reopen very soon.
4 Queens Dairy Cream in Cedar Falls made the announcement in November that they would be shutting down for the next few months. 4 Queens has several different locations spread throughout all of the Cedar Valley including; Cedar Falls, Waverly, Waterloo and Evansdale.
Here are all of the locations.
Cedar Falls location: 1310 W 1st Street
Waterloo location: 207 E Tower Park Drive
Evandale location: 3640 Lafayette Road
Waverly location: 109 1st Street Southwest
This Cedar Falls ice cream spot will be opening up on February 8th for the season! For more information, make sure to check out the business's website.

The Waterloo location closed on October 23rd, just a few weeks before the Cedar Falls spot announced its closing. There is no word yet on when the Waterloo or Evandale spots will reopen.
However, in another exciting turn of events, the owners of the eatery in Waverly announced its imminent opening. They dropped the announcement on social media that they would open for the upcoming season on Thursday, February 9th.
Strangest Rental Properties In Iowa
Here are just some of my favorite strange and cool rental properties that you can check out in Iowa!
Pershing Square Restaurant in NYC
One restaurant in New York City has an interesting connection to one Iowa celebrity. This spot was a filming location for an Iowa adjacent actress.