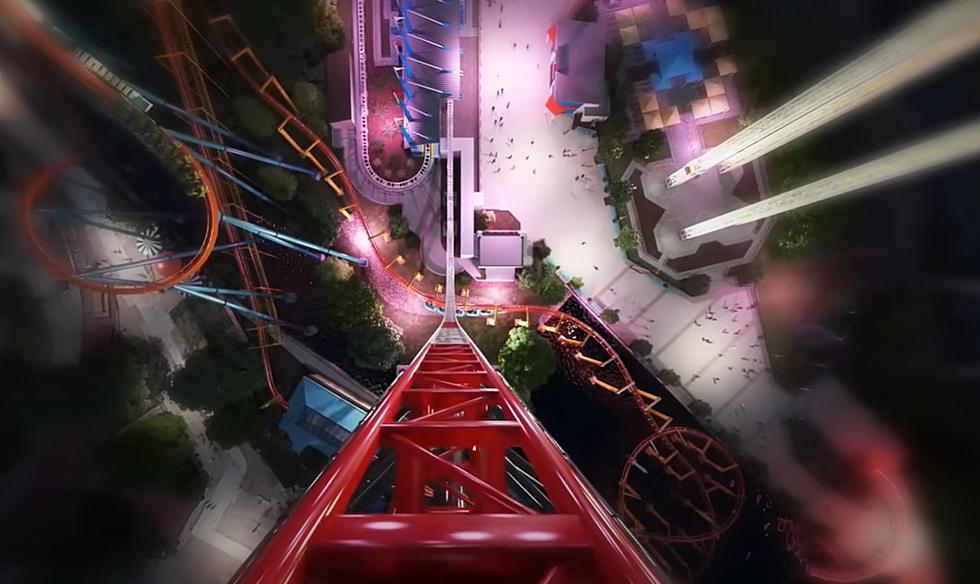 New Midwest Coaster Will Be the Tallest & Fastest of Its Kind
Cedar Point, YouTube
If you're a fan of rollercoasters, you'll definitely want to make a trip to Cedar Point next year! A new ride will be replacing an old favorite, and it looks INTENSE.
Much like going to Adventureland is a summer tradition for families here in Iowa, going to Cedar Point was a summer tradition for my family growing up in Southeast Michigan. I remember the fear and excitement of seeing all the rollercoasters in the distance as we arrived in Sandusky, Ohio for the first time, and I still feel that way when I visit now!
In September of 2022, it was announced that Cedar Point would be demolishing one of its famous rollercoasters, the Top Thrill Dragster. The ride first launched in 2003 and, according to an article from the Detroit Free Press, it was once the fastest and tallest rollercoaster in the world. Riders shot straight up a 420-foot track going 120 mph before plummeting right back down to earth. The ride only lasted a few seconds, but it was definitely a memorable experience. Since its opening, the Top Thrill Dragster had its fair share of complications, so it made sense that the park decided to replace it with something new.
This week, Cedar Point revealed plans for a new rollercoaster: Top Thrill 2! The website says that the two-minute ride will be "the world's TALLEST and FASTEST triple-launch strata coaster." While the original Top Thrill Dragster only had one launch and one hill, the new version will have two hills and three launches! The description reads:
"First, shift into drive and launch from 0-74 MPH and climb toward the sky and experience a rollback as the train shifts into reverse and enters its second launch. Speeding to 101 MPH, you'll accelerate backward and speed up a new, 90-degree, 420-foot-tall vertical tower and feel another moment of weightlessness before shifting into drive yet again, falling forward into the high-speed straightaway: a pedal-to-the-metal launch to 120 MPH, sending you to the top of the track, cresting the corner at 420 feet and right into a 270-degree spiral before crossing the finish line."
Top Thrill 2 is set to open sometime in 2024! For the latest updates, you can follow Cedar Point on Facebook HERE.
LOOK: Where people in Iowa are moving to most
Stacker
compiled a list of states where people from Iowa are moving to the most using data from the U.S. Census Bureau.
15 Iowa Restaurants on the Water That You Can Visit This Summer
We may not have as many bodies of water as Minnesota or Michigan, but that doesn't mean we can't enjoy the ones we have! If you're looking to have some food or drinks out on a patio by the water this summer, there are quite a few places here in Iowa that you can check out. Here are 15 of them!