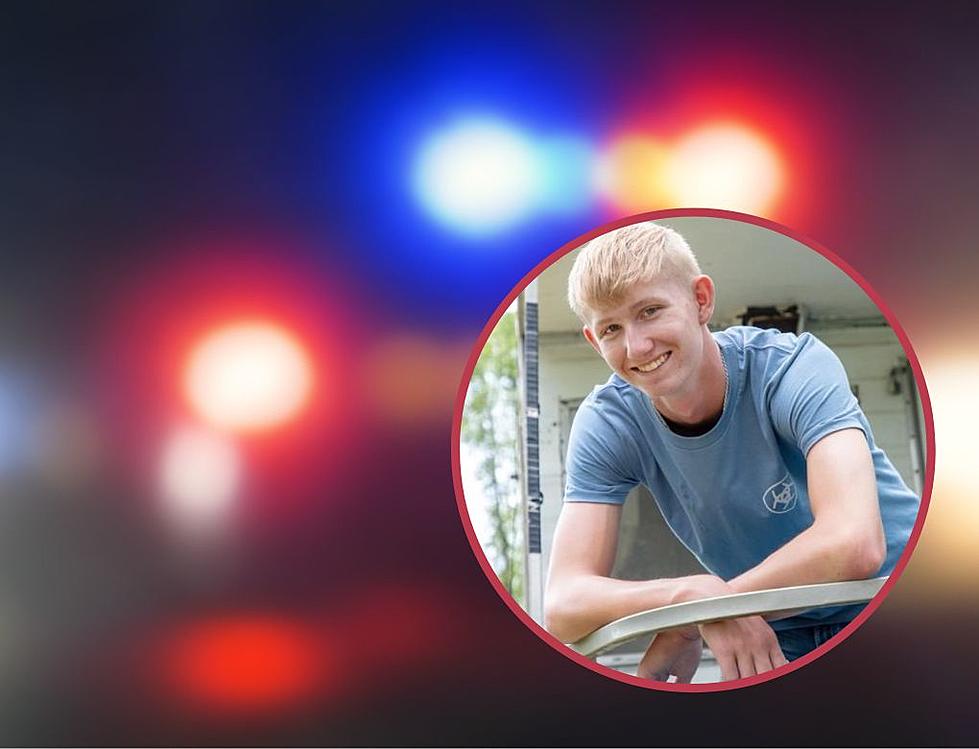 Missing Northeastern Iowa Teen Discovered Dead
Family of Kaden Ray Wilken/Canva
A sad conclusion to a mysterious missing person's case in Chickasaw County.
Wednesday, September 27th at approximately 2:30 AM was the last anyone had heard from one Nashua teen, authorities claim. Eighteen-year-old Kaden Ray Wilken was reported missing two days later.
He was initially believed to be on foot in the early stages of the investigation. On Friday at 3:45 PM, the Chickasaw County Sheriff's Department released their initial report on the missing person's case.

Less than 48 hours after the call went out to the public, authorities were able to heartbreakingly put an end to the search.
At around 5:30 PM on Saturday, September 30th the county sheriff's office received a call that "related to the missing person of Kaden Ray Wilken." After the Chickasaw County Medical Examiner investigated the scene, they were able to confirm that the body found was Wilken.
In an official statement from the county sheriff's department via social media, the medical examiner requested an autopsy to be performed by the Iowa State Medical Examiner's Office in Ankeny.
Officials from the Chickasaw County Sheriff's Department claim that there is no foul play suspected in the young man's death. This is a developing story, so we will make sure to keep you updated if any additional information regarding this incident comes out.

Stay up to date with everything going on in Northeastern Iowa by downloading the free station app from your app store. Also, do not forget to follow the station across all social media platforms so you can stay in the know about other important news stories affecting our community.
Roseanne Barr Abandoned Iowa Mansion in Eldon, IA
I fell into a rabbit hole when I found out that
Roseanne Barr almost had a mansion in Iowa
. After seeing the current state of the property on Facebook, I was amazed that such an extravagant project could be so quickly overtaken by nature. Only two hours away from Waterloo, this abandoned field could have hosted some of the coolest and elite Hollywood parties in the Midwest. The current photos were taken by Gable Fry on a recent trip he took.
Gallery Credit: Kerri Mac
Pyramid Home In Clear Lake
If you're looking to take a trip to Clear Lake sometime in the near future, why not rest and relax like an Egyption? This pyramid home is available for you to check out on Airbnb.
Gallery Credit: Kerri Mac