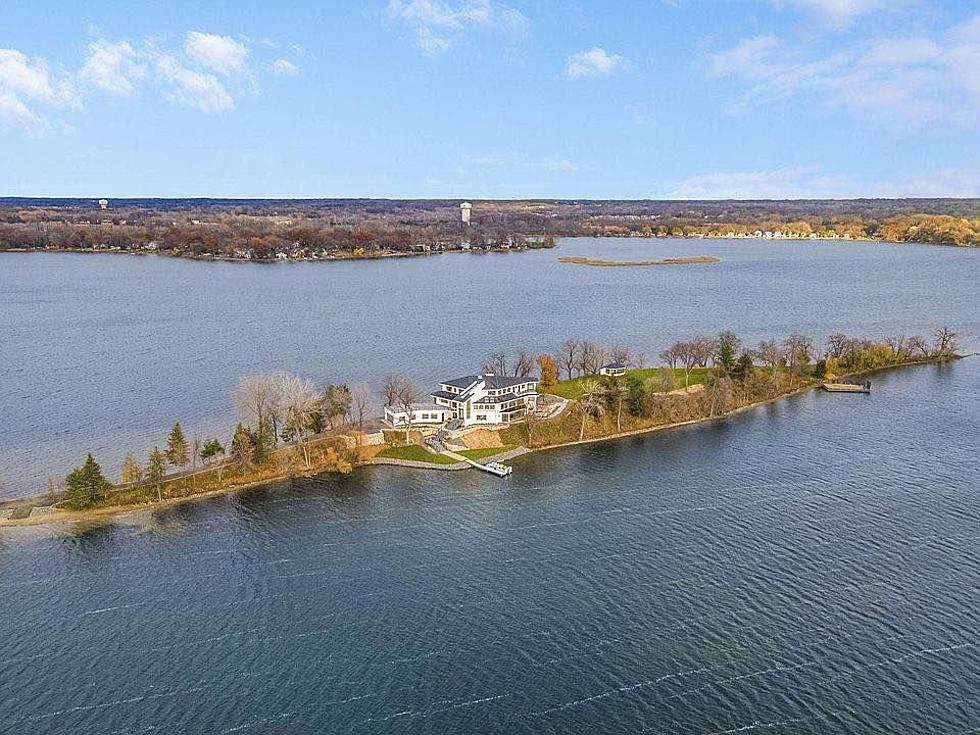 WHOA! You Have to See This Private Midwestern Island with Mansion [GALLERY]
Nathan Landucci Landucci Homes via Zillow
Have you ever wanted to get away from the world? Wanted to sneak away to your own private island? Well, now you can, and better yet, you can enjoy your giant mansion located on your private island. Not bad, right?
Also, this home has some land outside the mansion, so if you have a green thumb, you can grow yourself a garden that... no one will ever see.
This island and home has it all... and then some
Located in St. Paul, Minnesota, One Bald Eagle Island is just that: an island and one of the most sought properties in the Twin Cities (Minneapolis/St. Paul). As you'll see below, it's a NICE chunk of island land.

Listed on Zillow as a "trophy property", the island/home will not come cheap. But, if you can afford it, you're likely not too worried about upkeep or property taxes. You best get to playing the lottery now.
One Bald Eagle stats:
COST: $6,600,000 (Cheap, right?)
9,714 sqft
5 Bedrooms
9 Bathrooms
2800+ feet shoreline
League size racquetball court
A garage bar
Ritzy, right? They have more bathrooms in this house than my entire block has. Are you ready to see what this island and mansion are all about?
Are you prepared to see what a 6+ million dollar price tag will get you?
Let's jump in!
You Can Own an Entire Midwestern ISLAND, Including an Amazing Mansion
Have you ever dreamed of owning an island? The mansion on the island alone is enough to get anyone excited.
I get it, that slice of heaven may be a bit out of a budget. But, closer to home, you can always live it up in a cool Iowa airbnb, like this one.
Old Iowa Barn Transformed Into Quaint Rustic Cabin That You Can Stay In [GALLERY]