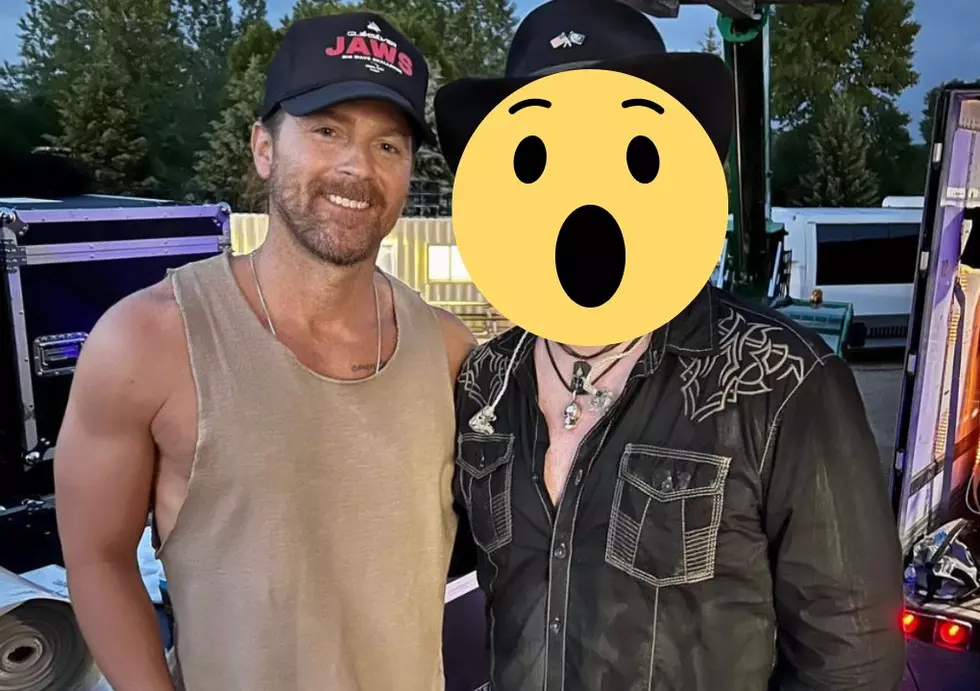 Kip Moore Has Full Circle Career Moment In Iowa
Travis Tritt via IG/KM
They say never meet your heroes, but Kip Moore is proving that might not always be the case.

Country Thunder Iowa has been a relative who's who of country music superstars this year. The 2022 Forest City festival is celebrating its second official festival with superstars like Lee Brice, Lainey Wilson, and Kip Moore.
Kip Moore, fresh off of his tour stop in Cedar Rapids headlined the second night of the festival. He lit up the stage with his biggest career hits to date like 'Something Bout A Truck' and 'Beer Money'.
However, right before the CMA Award winner rocked out to 'Something Bout A Truck' with the Iowa crowd, he shared a sweet story about how he met one of his heroes just that evening.
Two-time Grammy winner Travis Tritt took to the stage right before Moore's set. The country superstar and Kip Moore met for the very first that evening. Tritt even posted to social media, sharing the experience.
In his caption, he wrote,
"He is a very nice young man and a fellow Georgia boy as well."
Travis Tritt is apparently the reason that Kip Moore got into country music!
Moore shared a story about how he was out driving with one of his buddies one day when that friend (who was one of the only friends he had that really listened to country) turned on Travis Tritt. Moore had every intention of becoming a rock artist.
But the moment this friend switched on Tritt...
"I became a country fan overnight," Kip shared with the crowd.
"That rock and roll is still prominent in my blood," the country mega-star said.
"I don't write thinking about genres."
50 Classic Country Artists Today's Fans Should Know
Today's country music stars owe a debt of gratitude to the legends who formed and cultivated the genre, starting in the early 20th century. These 50 classic country artists remain relevant today. Some developed a style that's emulated on today's country radio. Others set a bar for vocal talent or songwriting skill.
This list of 50 influential classic country artists features country music singers who started their careers before 1990. It's ranked by each artist's current influence on the country music format today, not individual, lifelong impact. Tell us where we got it right or wrong on
Twitter
.
Surf Ballroom in Clear Lake Iowa
Eli Young Band took the stage at the historic Surf Ballroom, in Clear Lake Iowa