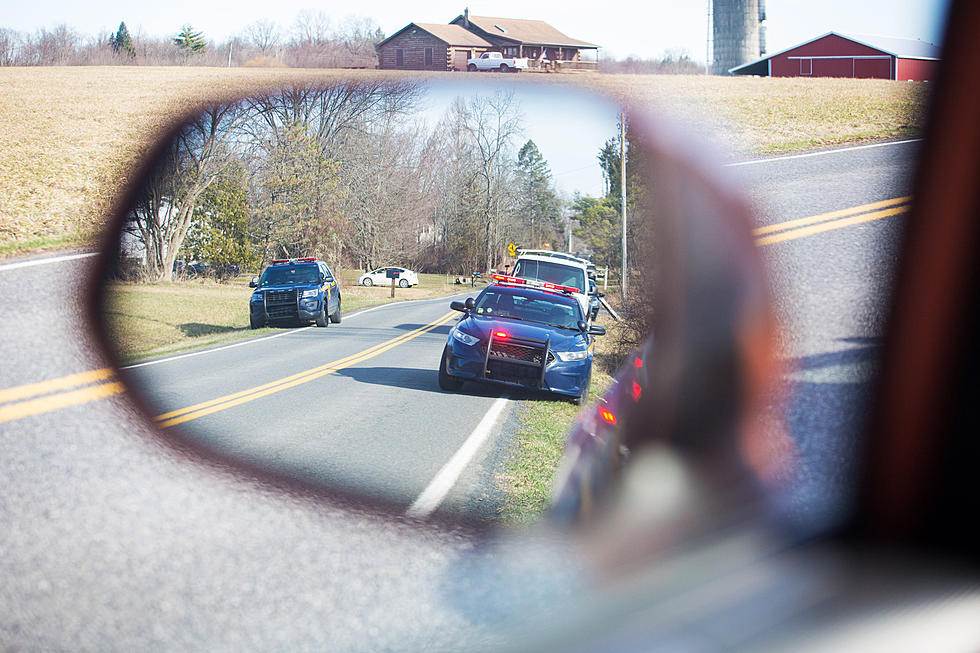 Juveniles Lead Fayette Deputies on 2 Chases, in 2 Stolen Vehicles
Getty Images
Three juveniles face numerous charges in Fayette County, after leading deputies on 2 chases in 2 stolen vehicles.

The incident began shortly after 3:30am Friday (July 9), when the Fayette County Sheriff's Office got a report of a stolen vehicle operated by 2 juveniles from Cedar Rapids, that could possibly be in the Elgin area.

Officers patrolling the area spotted the stolen car, a 2000 Ford Taurus,  speeding on Highway 18 near Rose Road, north of Hawkeye.
During the pursuit, the stolen car crashed into a creek at a residence on Highway 18.  Three minors in the car fled the scene; one was arrested after a short foot chase east of Fredericksburg.
The other two juveniles walked to a home south of Alpha and stole a 2008 Dodge Grand Caravan minivan.
The van was later spotted in Fredericksburg.  The teens were apparently trying to make their way to Waterloo.
A Bremer County deputy then gave chase on Highway 63 southbound near Denver, with the minors attempting to evade law enforcement officers from several different law enforcement agencies.  The pursuit ended with the van crashing into a ditch. The two juveniles again fled on foot, but were apprehended after a search by several agencies.
The Fayette County charges include Operating without the Owners' Consent, Criminal Mischief 2nd Degree, Eluding, and Interference with official acts.
Charges are also pending in Bremer County and Cedar Rapids.
The incident is still under investigation.
MORE: Some of the Memes & Tweets That Have Made Us Laugh (and Maybe Think)
LOOK: Famous Historic Homes in Every State