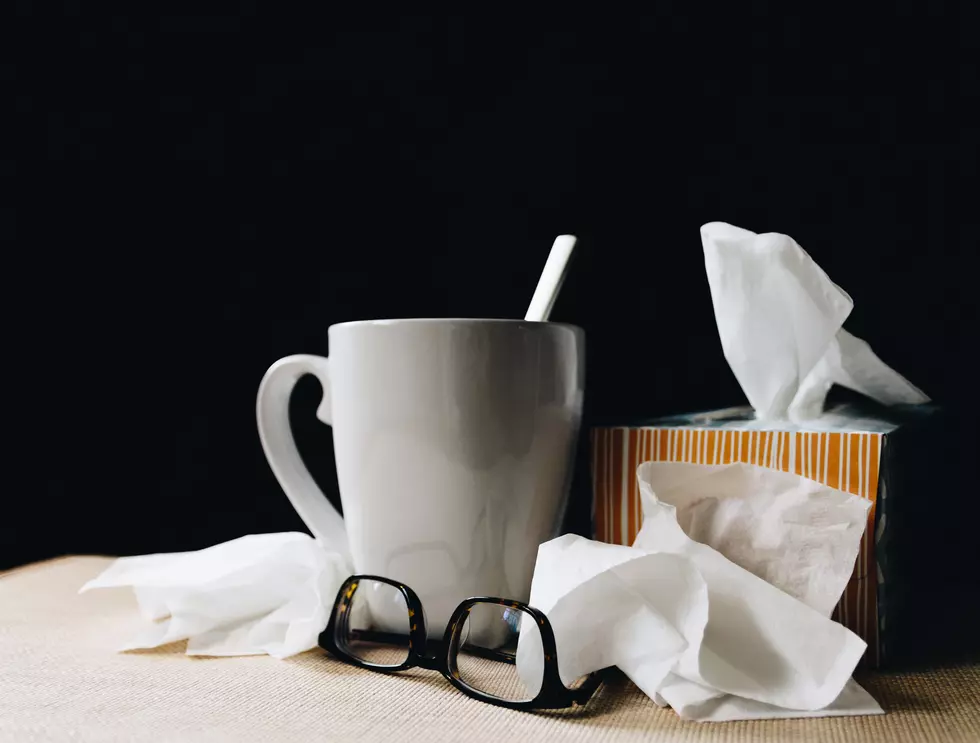 Iowa is Experiencing a Huge Spike in Influenza Cases
Photo by Kelly Sikkema on Unsplash
Everyone it seems has the sniffles and sneezes this time of year. It's winter, and it's certainly miserable outside.
If you're anything like me, you're sick (no pun intended) of hearing about COVID-19. While it's still around, it's been less deadly in 2022 than last year, and certainly in 2020. The virus we're hearing a lot about now is influenza, better known simply as the flu.
While we certainly, and thankfully, won't see the number of deaths we did from COVID, we'll still see some, and unfortunately, we're seeing a lot of Iowans end up sick enough to go to the hospital.

The Center for Disease Control (CDC) has an interactive map that displays flu cases nationwide. As you can see if you visit the site, cases in Iowa are listed as very high.
According to the Iowa Department of Public Health report for December 11 - December 17, 2022, the most recent report, our flu cases have resulted in 355 current hospitalizations. There have been 21 documented flu deaths this year.
Another big issue this fall/winter has been RSV (Respiratory syncytial virus). RSV hits children hard, and according to American Family Physician, most children will experience at least one RSV infection by age 2. This has been a particularly rough year for RSV. In the same period listed above, Iowa's had 655 new RSV cases reported.
For preventing a bad case of influenza, experts recommend getting the flu shot this year. For parents with young children, you're advised to stay away from large gatherings or have your child wear a mask, if possible.
LOOK: The most extreme temperatures in the history of every state
Stacker
consulted 2021 data from the
NOAA's State Climate Extremes Committee (SCEC)
to illustrate the hottest and coldest temperatures ever recorded in each state. Each slide also reveals the all-time highest 24-hour precipitation record and all-time highest 24-hour snowfall.
Keep reading to find out individual state records in alphabetical order.
$700K in Northeast Iowa vs LA
It's no secret the cost to live in Iowa is much lower than in California. But if you have $700,000 you want to spend on a house, let's see what it can get you in Iowa vs California