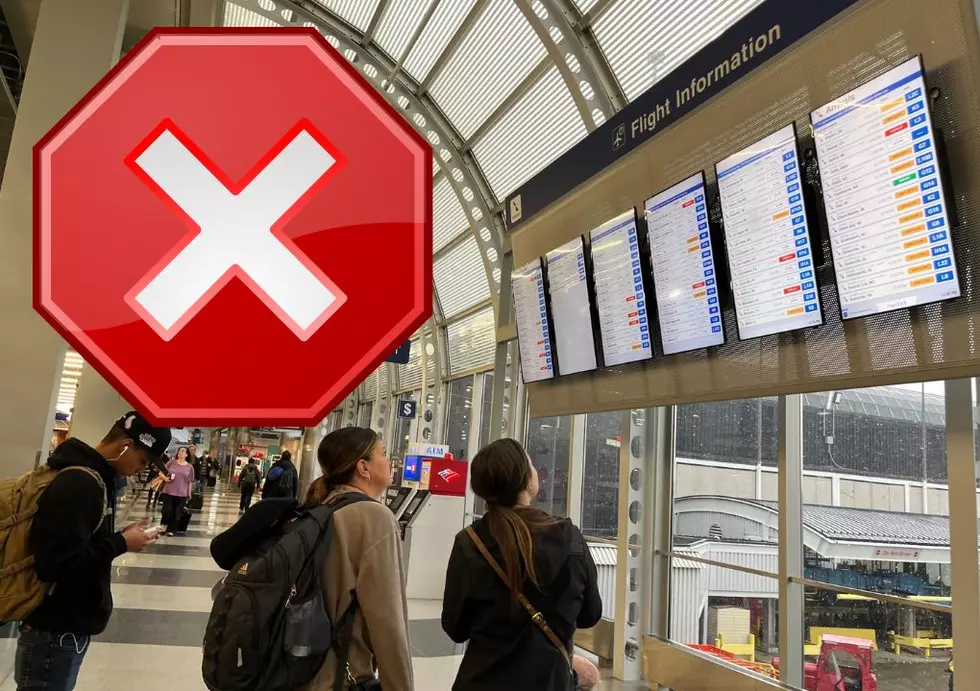 Iowans Stranded After O'Hare's Mass Flight Cancellations
Kerri Mac/Canva
Things are getting rough if you are planning to fly anywhere for the holidays this year.

Like millions of Americans, I'm traveling going somewhere for the holiday season. According to reports, 7.2 million Americans are flying somewhere this year for the holidays.
Flight numbers are up this year and so are flight cancellations. Unfortunately, the winter weather that is moving through the Midwest is causing a whole slew of people to be stranded.
A major hub for many Midwesterners and Iowans especially is O'Hare International Airport in Chicago. On Thursday, December 22nd there were a total of 5,112 flights cancelled. The second greatest number of cancellations took place in O'Hare 545 flights being scrapped, according to FlightAware.
If you're traveling through Chicago make sure to keep track of your flight status here.
As of 3:00 PM 366 flights were also cancelled through Midway. In addition, flights coming to and from Waterloo Regional Airport were cancelled as well.
Here are the updated flight cancelation totals as of 3:00 PM on Thursday, December 22nd, 2022 in the other Midwestern airports.
St. Louis Lambert International ~ 115
Kansas City International ~ 87
Minneapolis/St. Paul International ~ 89
Detroit Metro Wayne Co ~ 62
Des Moines International ~ 18
Cedar Rapids/Eastern Iowa ~31
We'll continue to keep you updated on travel conditions throughout this holiday season.
An Arctic blast actually is moving far south and touching northern parts of Texas as well, so everyone is feeling this chill.
As previously reported, eastern Iowa is expected to get approximately 8 inches of snow from this storm. Blizzard conditions are supposed to start on Thursday and worsen throughout Friday. We could see sustained winds of 35 miles per hour on Friday, with wind gusts of over 50 according to reports.
Iowans experienced winds as cold as -40 degrees in some areas as well.
Iowans are even expected to experience the coldest Christmas of the century. You can read more about that here.
Strangest Rental Properties In Iowa
Here are just some of my favorite strange and cool rental properties that you can check out in Iowa!
Elkport: Iowa's Ghost Town