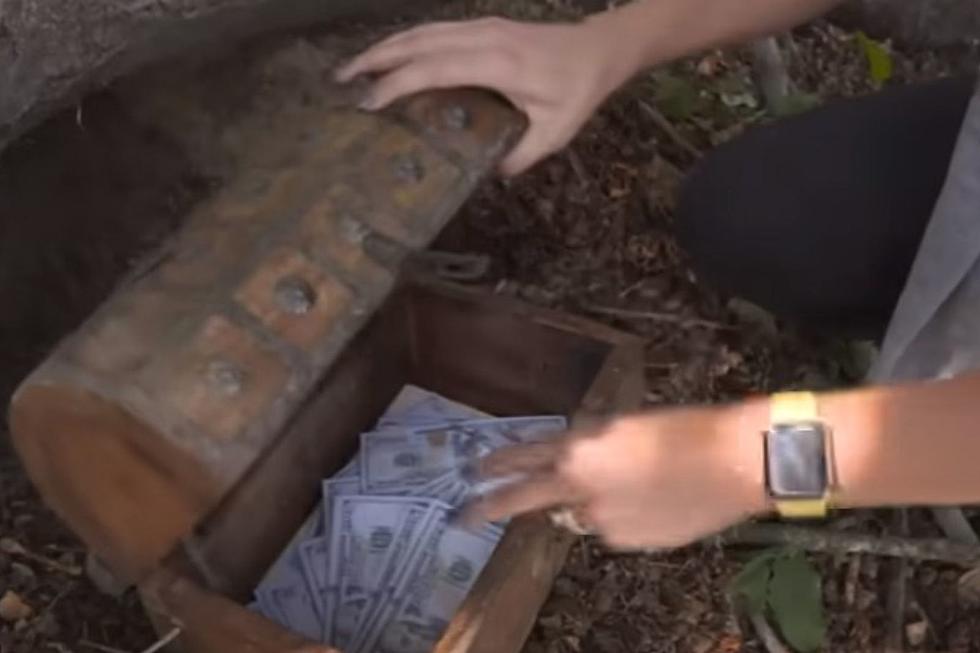 Iowa Woman's 51 Day Treasure Hunt Leads To Massive Findings
Inside Edition via YouTube
Back in the beginning of the summer, two Utah businessmen wanted to give treasure hunters the hunt of their dreams. This adventure of a lifetime wasn't meant to be a sprint, it was meant to be a marathon. After 51 days of hints and clues, only 1 team/person was meant to come out on top. That person was Chelsea Gotta, from Pella, Iowa.
Treasure Hunt Organizers
Treasure hunt organizers John Maxim and David Cline have put together treasure hunts dating back to 2020. According to the Utah Treasure Hunt, "Utah Treasure Hunts started in 2020 when everyone was locked down in their homes. We wanted to do something fun that would give everyone a safe way to get outside with family and friends."
Utah Treasure Hunt Poem 2023
The treasure hunt all begins with a poem and this poem is no joke. You might want to brush up on your Edgar Allan Poe to solve this one. According to Inside Edition, some clues contained pop culture references such as the Twin Pines Mall from "Back to the Future," which led Gotta to the forest in search of pine trees.
"Begin your search where time was transcendent
Crack open the books they're interdependent
Lift up your eyes and look for the mark
Hike to the tree that stands without bark
Pass the grain tower that looks out to the west
Not more than an hour you'll know by its crest
Look down at your map to not wander with thirst
Remember two less than on top of the first
You'll know you're close where it's time to frown
What points towards heaven but is upside down?
Get off the road at the airplane without wings
Search from the shoulder and fortune it will bring"
Iowa Winner
Chelsea Gotta took home the grand prize winnings of $25,000! According to Sports Keeda, she is the first Utah Treasure Hunt winner who is not from Utah. Chelsea is not only the first winner who isn't from Utah but she's also the winner of the longest hunt in Utah Treasure Hunt history. After 51 grueling days, Chelsea had a gut feeling she could win. She told Inside Edition,
I had a gut feeling, I just couldn't go home empty-handed. The amount of pine trees around here once I got up here, I was like this is impossible.
Chelsea took 3 separate trips from Iowa to Utah to participate in the hunt. She was able to use PTO days and she almost left the hunt before stopping and getting back out of her car. She even asked her boss for an extra extension day before finding the hidden treasure!
Chelsea was obviously emotional after her massive adventure and she plans to share some of her winnings. She wants to share her reward with a fellow treasure-hunting family with three blonde boys whom she met and bonded with while on the trail. She will also use some of her winnings to cover all of her expenses traveling back and forth to Utah.
Congratulations to Chelsea!
Iowans Show Off Their Best Halloween Costumes Ever
Gallery Credit: Courtlin
Eastern Iowa Apple Orchards & Farms to Check Out This Fall
Now that September has arrived, fun fall activities are on the way! We put together a list of apple orchards, pumpkin patches, and farms here in Eastern Iowa that you can visit with the family these next several weeks. Here are 22 of the places we found:
Gallery Credit: Courtlin