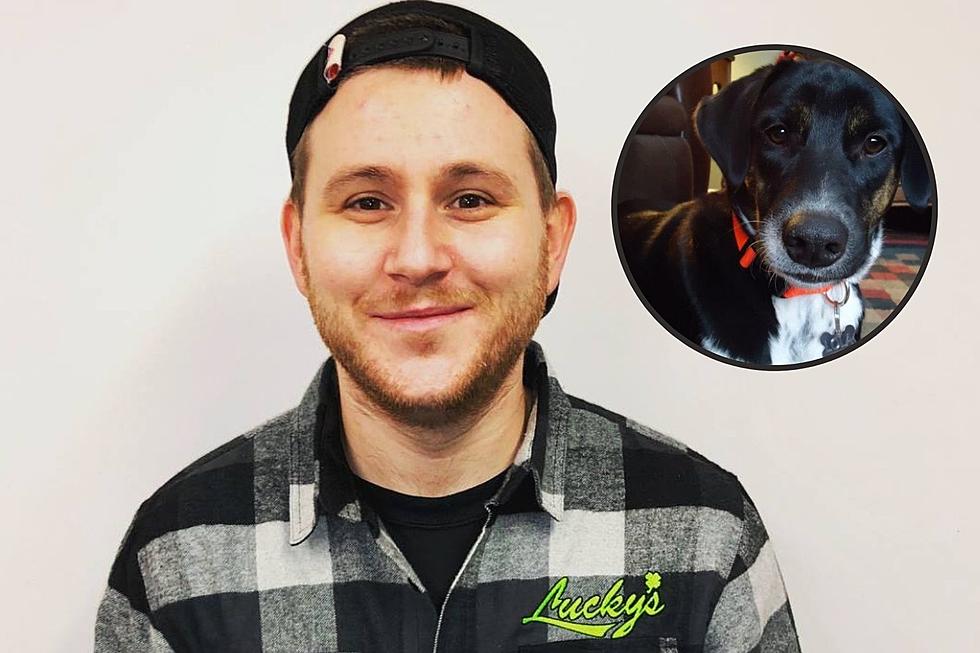 Iowa Radio Host Says Goodbye to His Favorite 4 Legged Friend
Gabe, Canva
Well...dang it. Here's one story I've never been prepared to share with you and I wish we could give her a little more time. Sadly our family has to say goodbye to Lola Jane Glidden. Everyone's dog is the best dog in the world, I would just like to add ours to that list.
Lola Jane Glidden
Lola came to our family after my older brother got a dog named Max. When my older brother, who at the time lived in a different part of the state, came home with a dog, I knew this was my chance to ask. How could my parents say no after that? It's actually kind of funny to think that if Jake had never picked up Max, I probably would've never even asked to get a puppy.
Since my older brother had one, I just had to have one. Lola and Max are actually brother and sister. He knew someone who was giving away these mixed puppies, so my dad and I drove about 2 hours to pick her up and bring her home. The rest is pretty much history.
Declining Health
Lola is some kind of lab/border collie mix, at least to the best of our knowledge, and after 13 long years, her health has finally declined enough to the point of no return. She has stage 4 kidney failure and a bad spine. If she is walking straight forward, she can get around fairly decently but anytime she has to turn or change directions, her back legs basically give up and she falls.
We've known for a little while that we were probably getting close to the end but it's still something you're not really prepared for. Anyone who's had to say goodbye to their favorite 4 legged friend knows exactly what we are all dealing with. The only thing I will say is that if Lola could talk, I think she'd tell you she's had an incredible life and that she was very happy. I'm pretty proud of the life we all gave her and I think she knows she was loved very much.
Like plenty of other dogs, Lola liked to play fetch, eat treats, and chase the squirrels that would come into our backyard. Lola absolutely LOVED going on car rides. I think she always loved the idea of going on an adventure. Even if it was just a quick trip to the gas station, my family would always bring her along.
I spent every day for the first 3 weeks, after we brought Lola home, training her and teaching her basic dog commands. We could not have been more lucky we somehow brought home this angel. She's so smart, calm, and the perfect family dog. The only thing visitors had to worry about when they would come to our house was her possibly licking them to death. She loved so many people and there are so many people who love her.
I'll forever be grateful for Lola. There's the old saying "We don't deserve dogs" and that's probably true. I'm not sure what our family did to deserve to be a part of Lola's life. I've always felt we needed her a lot more than she needed us. It's going to be pretty hard when I go visit home next and she's not there to greet me at the door.
Fly high, my sweet little girl. I will forever be grateful for being in your life and you will always be the Glidden's favorite puppy. You don't have to worry about falling down when you walk anymore and you can enjoy an endless amount of treats. I love you so much.
Weird Names Iowans Have Given to Their Pets
Iowans submitted strange and weird names they have given their real pets and these are some of the strangest. *The animals in these photos are not the owners real pets*
Gallery Credit: Gabe Glidden
Have You Seen All of these License Plates in Iowa?
Here are 25 different license plates you can see throughout Iowa.
Gallery Credit: Gabe Glidden