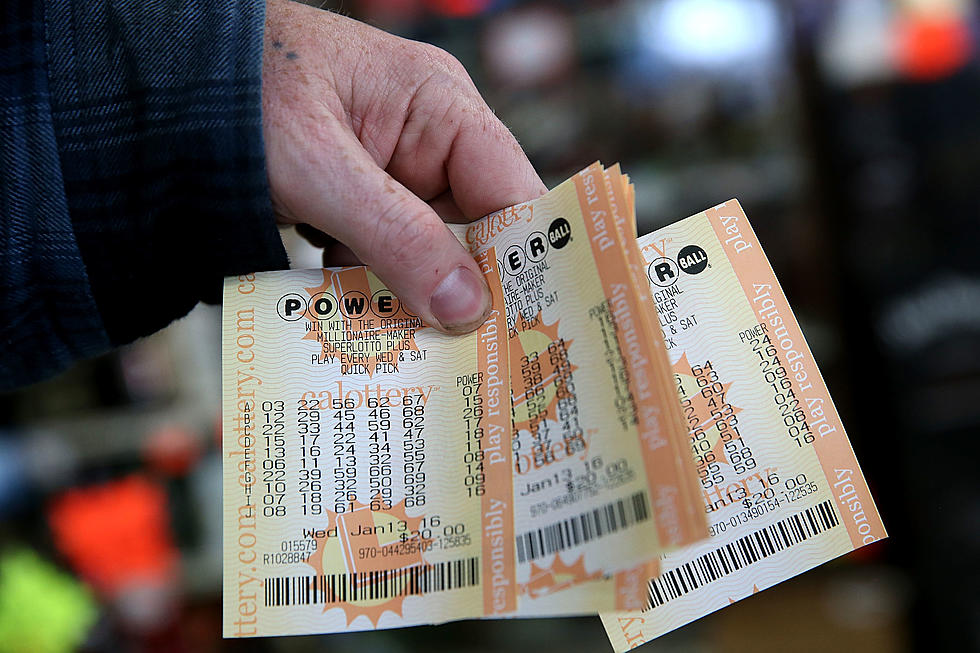 Iowa Powerball Ticket Came SO Close to Winning $635 Million
Getty Images
Close but no cigar. Iowa just about made huge news over the weekend.
Saturday night's Powerball drawing was worth $635 million dollars. I feel like that has more meaning when you say it this way... $635,000,000. Yeah, that's a lot of zeroes. And that gigantic jackpot was almost pocketed by someone who bought a ticket in Wapello County in southeast Iowa.
According to the Iowa Lottery, a ticket purchased at the Fareway at 1325 Albia Road in Ottumwa missed the jackpot by one number. Ouch! The ticket had the Powerball and four of the other five numbers. Because the player used the Power Play option what would have been a $50,000 prize was doubled to $100,000. But oh what it could have been. If you haven't checked your tickets from last Saturday here are the numbers: 28-38-42-47-52. Powerball: 1; Power Play: 2
The Powerball jackpot for tonight's drawing (yes, there's a Monday drawing every week now) is estimated at $685 million. If you win it, you can annuitize your win or take the lump-sum payment of $485.5 million. That's one decision I wouldn't mind having to make.
That $685 million estimated jackpot is good enough for the 8th-largest jackpot in the history of lotteries in the U.S. and the 6th-largest Powerball jackpot of all time, according to the Iowa Lottery. The last time someone cashed in the Powerball jackpot was June 5. That ticket was bought in Florida.
I love this fun that the Iowa Lottery had with tonight's jackpot. If you had 685 million $1 bills and laid them end to end, they'd reach over 66,380 miles. That would go around the equator approximately 2.5 times.
LOOK: Here are 25 ways you could start saving money today
These money-saving tips—from finding discounts to simple changes to your daily habits—can come in handy whether you have a specific savings goal, want to stash away cash for retirement, or just want to pinch pennies. It's never too late to be more financially savvy. Read on to learn more about how you can start saving now. [
From:
25 ways you could be saving money today
]
KEEP READING: See the richest person in every state