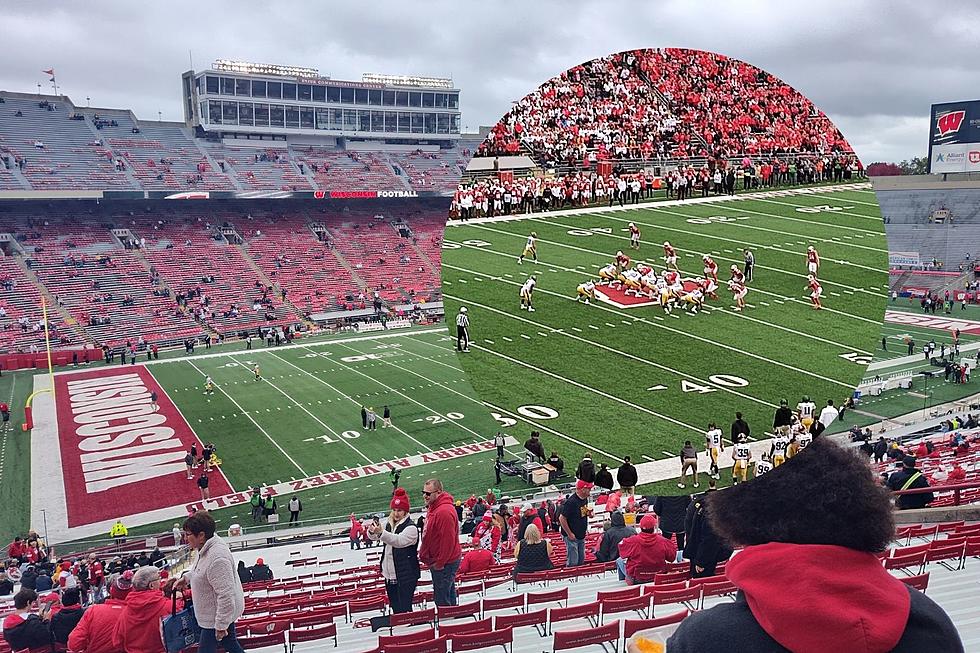 Views from a Gritty Game Between the Iowa Hawkeyes and Wisconsin Badgers
Photo Credits: Steve Pulaski
If it was your typically grimy, gutsy brand of Big Ten Football at Camp Randall in Madison, WI on Saturday, October 14th when the Wisconsin Badgers hosted the Iowa Hawkeyes for a divisional matchup. It was my first time at Camp Randall Stadium, let alone the first time seeing the Iowa Hawkeyes in person, so I was primed for a fun afternoon.
The Hawkeyes entered Camp Randall as heavy underdogs. Several sportsbooks pegged the Badgers at 10.5 point favorites; a line which was bet down to 9.5 in the days to follow. Truth be told, while I had hope, I was fully expected to be gravely outnumbered in excitement level. My gametime prediction was 17-10 Wisconsin.
Somewhat miraculously, led by a backup quarterback offensive coordinator Brain Ferentz clearly doesn't trust to let it rip, the Hawkeyes pulled off the 15-6 upset against the Badgers. The Hawkeyes had the lone touchdown of the game, a crazy 82-yard score by running back Leshon Williams. Williams finished with 174 yards on the ground. That's Iowa's way to win.
Wisconsin was forced to turn to backup quarterback Braedyn Locke when Tanner Mordecai took himself out of the game with a hand injury. Broadcast feeds caught him mouthing what looked like "I can't throw!" to his sideline. It was revealed today that Mordecai suffered a broken hand and will be sidelined indefinitely.
The Badgers crowd was quite welcoming to myself and other fellow Hawkeye fans cheering for their bitter division rival. The game was played under overcast skies that thankfully didn't let a drop of rain fall for the duration of the game. Briefly during the third quarter, blue skies and sunshine emerged, if only for a few fleeting minutes.
I can now say that the Hawkeyes are 1-0 when I see them in person. Take a look at some photos of beautiful Camp Randall Stadium below. With beatable opponents in the form of Minnesota, Illinois, and Nebraska still on the schedule, and the stout Hawkeye defense not allowing a touchdown in five of their games this year, there's reason for optimism that Iowa could make the Big Ten Playoffs. They currently sit at 6-1, atop the Big Ten West.
Take a look at some photos of the game below!
Views from the Hawkeyes/Badgers Football Game on 10-14-23
The Iowa Hawkeyes took on the Wisconsin Badgers on October 14th, 2023 in Madison, WI, and won by a score of 15-6 against a heavily favored home team.
Gallery Credit: Steve Pulaski