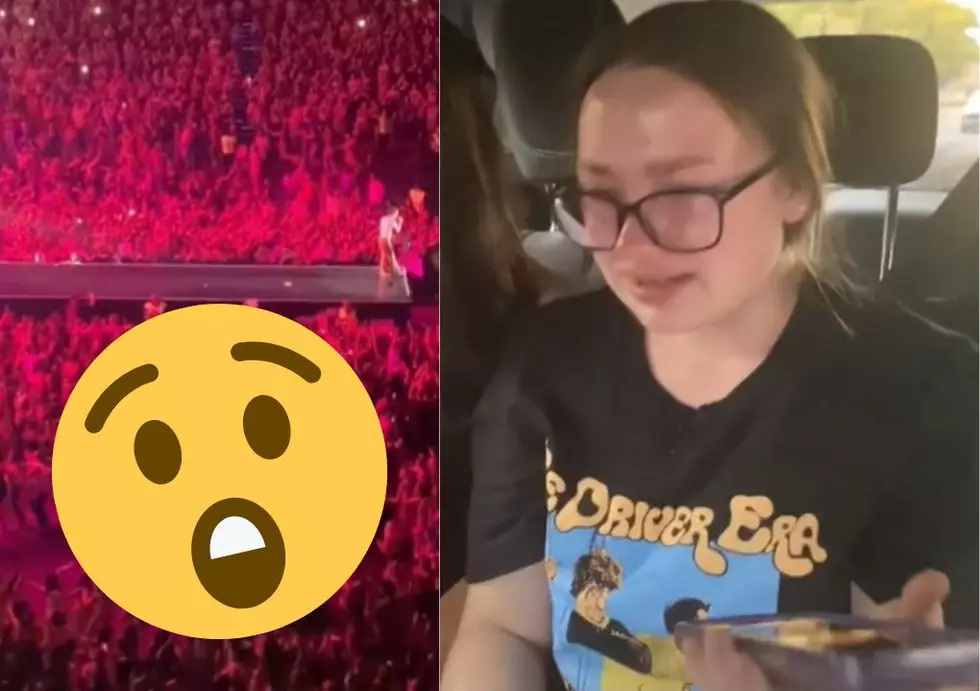 Music Superstar Devastates Fans At Huge Midwestern Concert
maffguimaraes/cowboylikeeme via Tik Tok
Midwestern fans of one of the biggest names in pop music are left devastated Thursday evening.

He's the biggest name in pop culture right now, and he has left a bunch of fans in the lurch. Over the past few months Harry Styles has been out on his Love On Tour concert tour all across the world.
He completed a historic 15 consecutive night stay at Madison Square Garden in New York City last month. Styles just wrapped up several shows in Austin, Texas and recently set out for his Midwestern leg of the tour.
The former member of One Direction was set to have multiple shows in Chicago this month. Thursday, October 6th was supposed to be the first of six shows that Styles would perform at the United Center.
However, at around 3 PM, the venue released a statement via social media saying that the concert would be postponed. In a series of tweets, venue officials said,
"Out of an abundance of caution, tonight's Harry Styles show on Thursday, October 6, 2022 at United Center has been rescheduled to Monday, October 10, 2022 due to band/crew illness."
The Twitter thread statement, went on to explain,
"All previously purchased tickets will be honored for the new date. All additional show dates will play as scheduled."
Fans who had flocked to Chicago for the event were left confused and devastated.
According to reports and multiple videos on social media, fans had been camping out for hours and some were even out there for multiple DAYS. They'd camp out there in order to get "a lower-number wristband for their general admission tickets" as explained in the Chicago Tribune.
Many of the fans spent thousands of dollars on concert tickets, hotel rooms, etc just so that they could attend this massive artist's huge show.
The rest of the concerts scheduled at this Chicago venue are expected to go on as planned. There is no word on which band or crew member has fallen ill.
Things Iowans Were Afraid of When They Were Young
Things Iowans Were Afraid of When They Were Young
Movies That Iowans Watch When They Feel Like Garbage
We all have a movie that no matter how many times we've seen it, we'll still sit down and watch it.