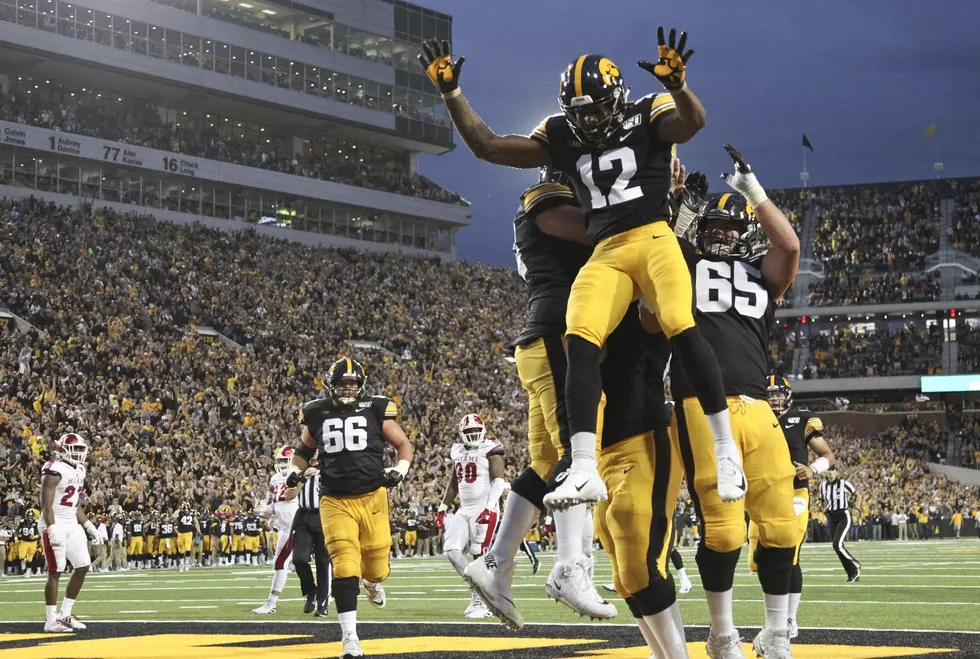 Hold On Hawkeye Football Fans – Is the Big 10 Changing Its Mind?
Matthew Holst, Getty Images
Finding any good news lately has been sort of "few and far between". On Friday morning, Iowa Football fans got the news they wanted to hear. We just might get to watch some Big 10 football this fall!
Fox Sports/FSI Reports Bruce Feldman broke the news on Twitter: (scroll down)
Just last week, Big 10 Commissioner Kevin Warren to a hard stance and said that the league would "not revisit" the decision on fall football. Which was a "punch in the gut" to all of the players, parents and fans, especially since the conference had just released a revamped ten game schedule that would have started in late September. Then came the protests and letters to the commissioner from the athletes parents, it makes you wonder how much all of that helped them change their mind.
Now the disappointing part, they could be considering starting the season around Thanksgiving weekend  and would involve a ten game schedule. Which would make it next to impossible for the Big 10 to be eligible for the College Football Playoffs and would obviously rule out any potential bowl games, (that probably are not happening anyway). The Thanksgiving start date probably has more to do with the 2021 season starting on time. This will also end the 2020/21 season in time for any players who are entering the NFL Draft and will minimize any more "fall out" from potential "draftees" wanting to transfer out to a team in a conference that is playing for sure. Apparently, starting the season in January and playing and 8 games schedule with a conference championship game to be held in March is also on the table.
This is a development, that most football fans didn't see coming. Keep checking back for further updates on this developing story.

Enter your number to get our free mobile app
KEEP READING: Top 10 Celebrities Born in Waterloo/Cedar Falls