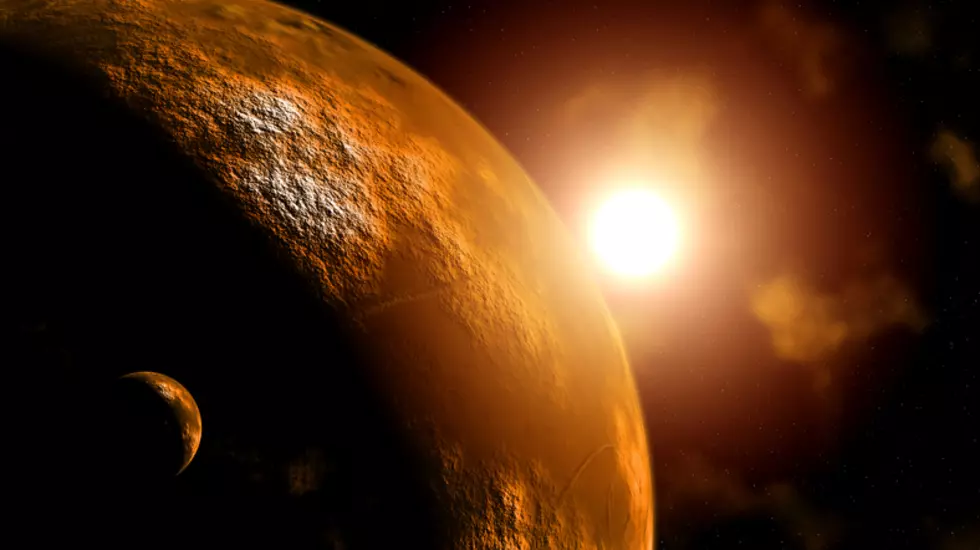 Here's The Best Time To See The Strawberry Moon in the C.V.
rajeshbac
Last week if you looked up into the night sky at the right time, you might have seen the SpaceX rocket or the International Space Station (or both!) Tonight, you could be treated to another rare sight: A strawberry moon!
This rare occurrence gained its name because, according to the website Almanac, Native American tribes used it as a sign that it was time to start gathering the ripening strawberries. This year, it's going to be bigger and more colorful than other full Moons because of its path across the sky.
Now, our forecast tonight appears to be 'full moon friendly' as the clouds from Friday morning should vanish well before sunset, which is at 8:43 tonight in the Cedar Valley. If you go with Almanacs guide, for Waterloo appears to be most anytime after 8:53, however the absolute best time is 12:37 a.m. Ok morning people... we best start chugging coffee NOW so we'll be awake! Good luck and, if you get a great photo, remember to share it with us by sending it straight to our mobile app! Just tap the three horizontal lines at the top left, then 'submit audio/video'. Get our app below!
Enter your number to get our free mobile app
These Movies Were Filmed In Iowa