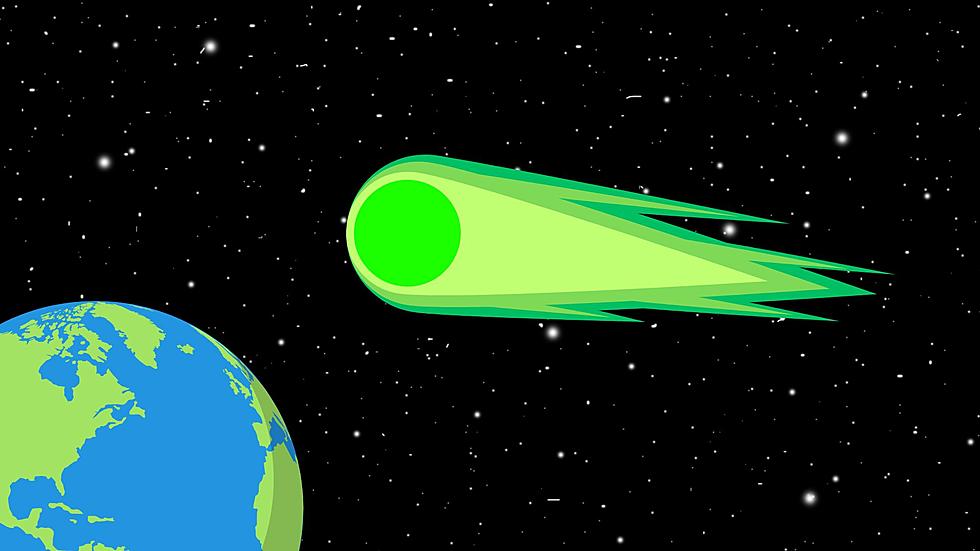 Green Comet To Streak Across The Skies For First Time In Centuries
Canva
Those of us who live in the Northern Hemisphere are about to get a glimpse of a comet that hasn't passed by Earth in over 400 years, and it's going to look pretty gnarly.
A rare green comet, named Nishimura after the amateur astronomer from Japan who discovered it in mid-August, is about a half-mile in size and will pass just 78 million miles of Earth on Sept. 12, according to the Associated Press.
People in the Northern Hemisphere who want a shot at spotting the comet as it passes by should look to the north about 10 degrees above the horizon about 90 minutes before dawn on Tuesday, September 12th. It'll be visible near the constellation Leo, brightest as it passes closer to the sun, and will become more difficult to spot as it drops lower in the sky.
Nishimura will pass between the sun and Mercury on September 17th before it exits our solar system, as long as it doesn't disintegrate as it passes by the sun. If it survives, it'll be visible to those in the Southern Hemisphere around September.
It's reminiscent of the comet that passed by the Earth in the 1986 Stephen King mastepiece film, Maximum Overdrive, in which a green comet interfered with machines and electronics on Earth which turned to try and kill their human users.
Obviously, that's not going to happen with Nishimura, but it sure is a good excuse to watch Emilio Estevez take on the Happy Toyz truck in the next day or two, and blare some AC/DC tomorrow just in case.
Read more at Fox News
LOOK: The 25 least expensive states to live in