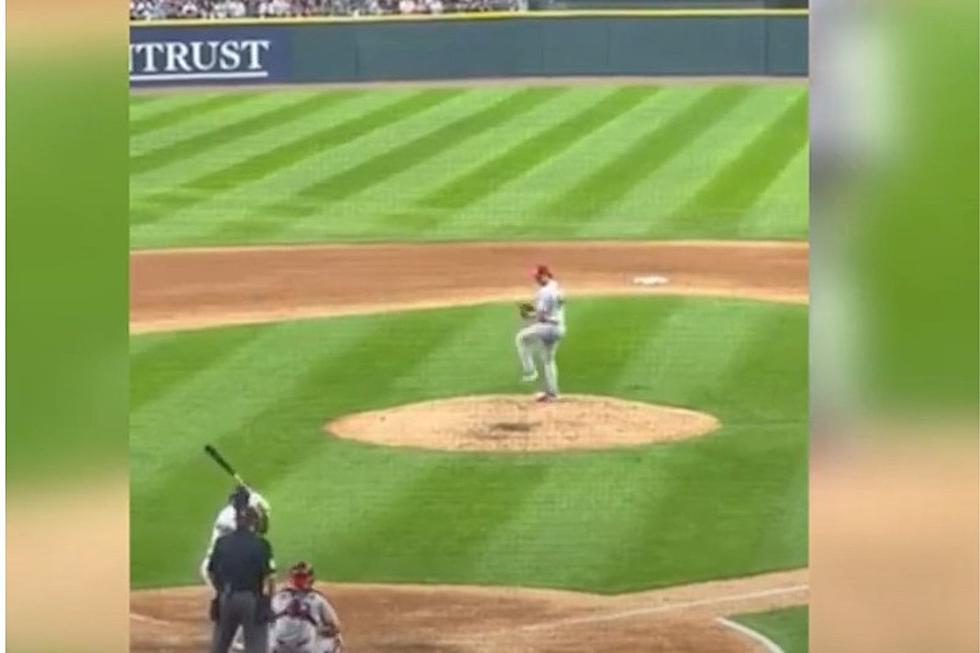 Former Waterloo Buck Makes His Major League Debut [WATCH]
KREX News 5 via YouTube
A former Waterloo Buck has joined the list of 329 Northwoods League players to make his debut in major league baseball. This former Buck played for the Waterloo team during the 2016 and 2017 seasons. A massive congratulations to...Kyle Leahy!
Anyone who grew up playing baseball can remember having the dream of one day making it to the major leagues. As a kid, baseball players picture themselves in the batter's box or on the mound, it's the bottom of the 9th, 2 outs, there's a runner on second base, and it's game 7 of the world series. When I fantasized about this scenario as a kid, I always walked off the game with a home run.
Kyle might not have been in that exact scenario this past Friday (July-7) but I'd be willing to bet he didn't care.
According to Northwoods League Waterloo, Leahy is now the 23rd Waterloo Buck to play Major League Baseball. After his 2016 and 2017 seasons with the Bucks, he was drafted by the St Louis Cardinals in the 17th round of the 2018 Major League Baseball draft.
During his two seasons with the Bucks, Leahy pitched in 3 games in 2016. He finished that year with a 1-1 record and a 4.50 ERA. In 2017, he pitched in 5 games, went 4-0, and finished the year with a 1.21 ERA, according to Northwoods League.
His former coach at Colorado Mesa University was able to capture his first major league strikeout on video.
Leahy's debut was a bit up and down as he entered his first game, from the bullpen, in the bottom of the 7th, against the Chicago White Sox. He did strike out two batters but he also allowed two hits, one of them being the game-tying home run.
Leahy's debut stat line ended with 0.2 innings pitched, two hits, two walks, two runs allowed, along with two strikeouts. He was charged with the loss in the game, as one of the runners he allowed on base, scored the go-ahead run.
Playing professional league baseball is a dream millions of kids around the world hope to achieve at some point in their life and this former Waterloo Buck can now say he's played in a professional league baseball game. I'm sure he wishes he would've performed a little bit better in his first outing but at the same time, what a special moment for Kyle.
Iowa Born Sports Stars
What do each of these stellar athletes have in common? They all hail from the Hawkeye State.
Things Iowans Were Afraid of When They Were Young
Things Iowans Were Afraid of When They Were Young