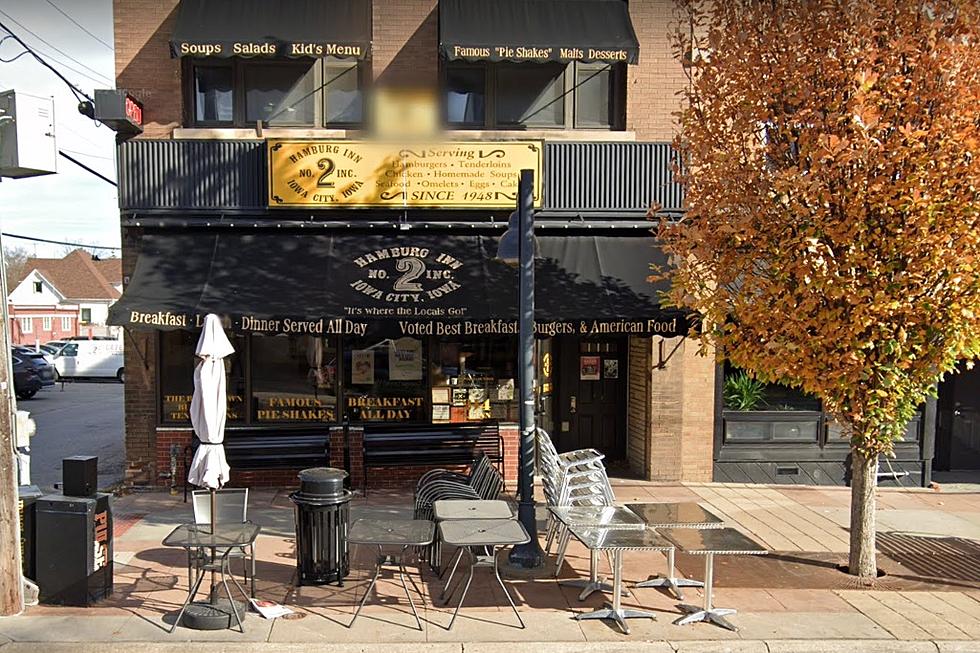 Former Iowa Football Star Purchases Hamburg Inn No. 2
Google Maps
An Iowa City tradition will remain open thanks to new ownership led by a former Iowa Hawkeye football star.
CBS2 reports that the Hamburg Inn No. 2 is officially under new ownership. The restaurant, open for nearly nine decades, is known for its all-day breakfast, pie shakes, and hosting a politician or two during election cycles in Iowa. Ronald Reagan, Bill Clinton, and Barack Obama have all dined at the Hamburg Inn. The Corridor Business Journal reports that the restaurant closed temporarily in 2022 and briefly reopened in February of 2023. It closed again in July.
But now the restaurant will be under the control of Gold Cap Hospitality, a group led by former Hawkeye and NFL kicker Nate Kaeding. The restaurant's operations will remain the same, just under new ownership, according to CBS2. In a statement on the Hamburg Inn website, Kaeding noted,
After almost 90 years, The Burg needs some fixing up. We're taking stock of the things that are broken along with the things that aren't. The Burg doesn't need new ideas. At least, we don't think it does. It just needs to remember who it was.
The CBJ reports that a remodel of the building and a revamp of the menu is planned before the restaurant is reopened. Kaeding stated that the group hopes to maintain the nostalgia of the Hamburg Inn's legacy. The Gold Cap Hospitality Group also owns Pullman Bar and Diner and St. Burch Tavern. The CBJ reports that the new and improved Hamburg Inn hopes to be open this October.

Great Breakfast/Brunch Spots in Eastern Iowa
Breakfast is the most important meal of the day! Here are some of my favorite breakfast joints in Eastern Iowa!
25 Eastern Iowa Restaurants We Want on 'Diners, Drive-Ins & Dives'
The Food Network show 'Diners, Drive-Ins and Dives' hasn't made very many stops in Iowa, so we wanted to give them a few ideas for their next visit! Our list contains diners, hole-in-the-walls, small town staples, places that have stood the test of time, and restaurants that just have that perfect dive-y vibe. Most of our picks come from the Cedar Rapids/Iowa City areas, but we did include a few favorites that are a bit of a drive! Here are 25 of the places we'd love to see on 'Diners, Drive-Ins and Dives' someday: