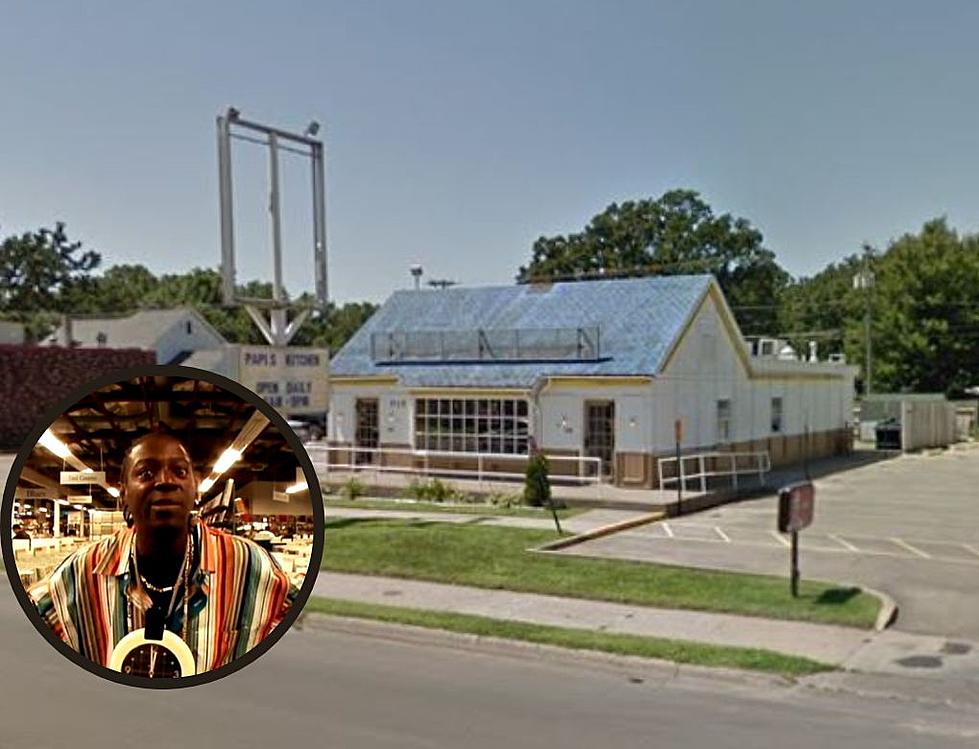 Rapper's Iowa Restaurant Closed Only 4 Months After Opening
Google Maps, Flavor Flav
Do you remember this failed fried chicken spot?
It was supposed to kick start a national chain of fried chicken restaurants, but the eatery closed after less than six months of being in business.
The thing that ultimately took down this chicken spot was some beef.

When you think of the Hawkeye State you think of celebrities like Ashton Kutcher, Johnny Carson, and even Elijah Wood.
A surprising celebrity once tried to set up his own food chain empire right here in the Hawkeye State. You might know Flavor Flav as a rapper, reality star, but did you know he's also a talented cook?
The musician went to cooking school back in the 70s and was even the head chef at several restaurants. He brought his own culinary skill and flair to a restaurant in Clinton back in 2011.
The eatery was called Flav's Fried Chicken and it was set to be the very first location of a national chain. His business technically started out in Las Vegas, where he sold 99-cent chicken wings at Mama Cimino's. That is also where he met his business partner, Nick Cimino a local restaurateur at the time.
Cimino even helped him pick out the location in Clinton and even bought the building located at 916 N. Second Street, according to reports. The Clinton Mama Cimino's was located right next to it which was owned by Flavor Flav's business partner.
The deterioration of the relationship between the business partners is one of the major factors that ultimately led to the closure of both of their businesses.
"I gave this man permission to take my name and my likeness, to go and operate a business," the rapper said in a 2011 interview.
According to reports, the employee paychecks frequently bounced during the four-month period that it was open. Flav confirmed that this was part of the reason that he closed the restaurant back in 2011.
Cimino claimed this was due to a credit card issue.
In addition, he didn't like the alleged restaurant practices of Cimino. The Long Island native claimed that he went to check out the Clinton restaurant one day and found they were serving potato salad that expired days before.
FFC opened for business in January of 2011 and closed four months later in April.
Unfortunately, this pizza spot also closed its doors as well six weeks after the fried chicken eatery shut down. This closure was due to "dwindling profits" and the public beef between Flav and Cimino, according to a report from the Clinton Herald.
Now, a business called Cousins Family Restaurant is taking up the space that the rapper's failed franchise was supposed to get its start.
Stay up to date with everything going on in Eastern Iowa by downloading the free station app from your app store. Also, don't miss any local news by following the station across all social media platforms.
Roseanne Barr Abandoned Iowa Mansion in Eldon, IA
I fell into a rabbit hole when I found out that
Roseanne Barr almost had a mansion in Iowa
. After seeing the current state of the property on Facebook, I was amazed that such an extravagant project could be so quickly overtaken by nature. Only two hours away from Waterloo, this abandoned field could have hosted some of the coolest and elite Hollywood parties in the Midwest. The current photos were taken by Gable Fry on a recent trip he took.
Ashton Kutcher's Childhood Home in Homestead, Iowa
The well-known actor hails from Iowa. Ashton Kutcher was born in Cedar Rapids and spent his formative years in Homestead. The later is where he helped his step-dad build this space nearly 30 years ago. In 2015, Ashton decided to give his mom the surprise of her life when he redid their basement space.