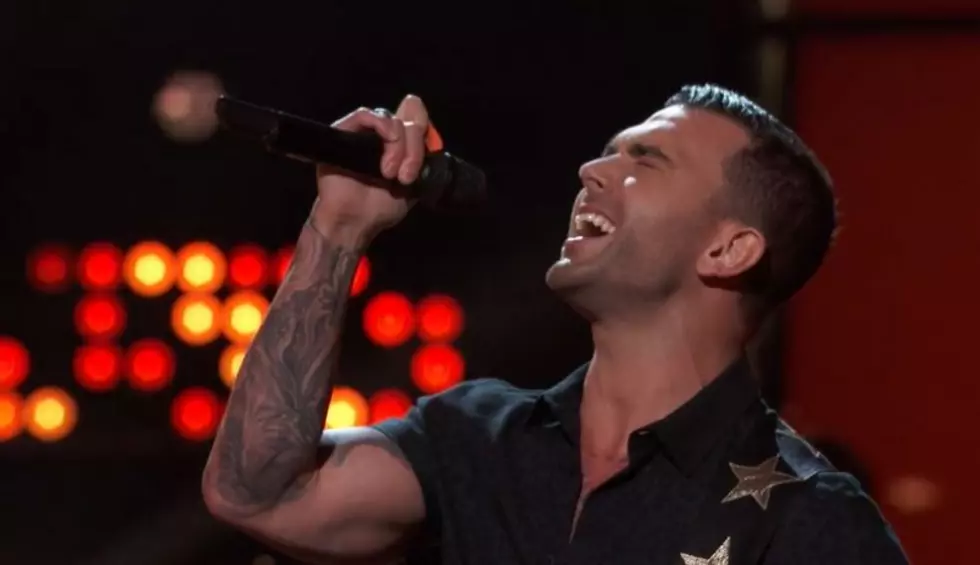 Eastern Iowa 'The Voice' Contestant Returns For Show
NBC
It's been a heck of a year for one Cedar Falls native.

A Nashville based artist with roots in Northeastern Iowa will be returning to our neck of the woods very soon. Jay Allen quickly became a fan favorite on the hit singing competition show 'The Voice' last season.
During his audition, he was asked to perform a powerful song he wrote several years ago for his mother who was battling Alzheimer's. She has since passed away, but her memory lives on, especially when the song quickly blew up on the iTunes chart.
He made it on the show and was tossed between Gwen Stefani and fellow country artist Blake Shelton. Unfortunately, he ended up losing in the knockout rounds. He had an emotional moment with his now wife which you can read about here.
The singer is dropping a music video for his incredibly personal song 'No Prayer Like Mama's' in the next few weeks. It is expected to come out on YouTube April 12th at 3 PM CT.
"Mark your calendars and grab a box of Kleenex...I can't wait for y'all to see this," the singer said in an Instagram post.

Allen will be returning to Iowa multiple times over the next few months.
He is scheduled to perform at the Wild Hogs Saloon & Eatery in Walford this month. April 28th, the venue will host the Cedar Falls native with special guest Adam Keith.
Tickets for the event are currently on sale for $25. You can find tickets for the event here! For more information about the show, make sure to check out the venue's official Facebook event page.
Stay up to date with all of the concerts in the area by downloading the free station app from you app store.
Country Thunder Iowa 2021-2022
The music festival will not be returning in 2023. After only two festivals under its belt, Country Thunder Iowa brought in well-known country acts to the area.
Strangest Rental Properties In Iowa
Here are just some of my favorite strange and cool rental properties that you can check out in Iowa!